There's something special about the seaside. The air feels lighter, the food tastes better, and life is just sweet. From quaint oceansides to the vibrant beach towns, all of these places benefit from that relaxed seaside vibe.
This relaxed energy warrants a specific kind of style, so we've pulled a few of our favorite seaworthy looks to get you started.
The Seaview Mini Domed Crossbody
Nothing says 'the shore' more than the classic stripes of our Seaview collection. After all, we named it Seaview for a reason! Each sunny shade captures the spirit of beach life, with a whimsical feel that is only accentuated by this casual crossbody silhouette.
The Seaview Mini Domed Crossbody is a perfect everyday bag. With a gorgeous coated Italian cotton exterior and sleek leather accents, this lightweight look is summer personified. Pair it with some paper bag shorts, a V-neck t-shirt, sleek sunglasses, and simple sandals for a look that is equal parts put together and understated. Wear this look to shop the local boutiques, grab an ice cream, or take a seaside stroll.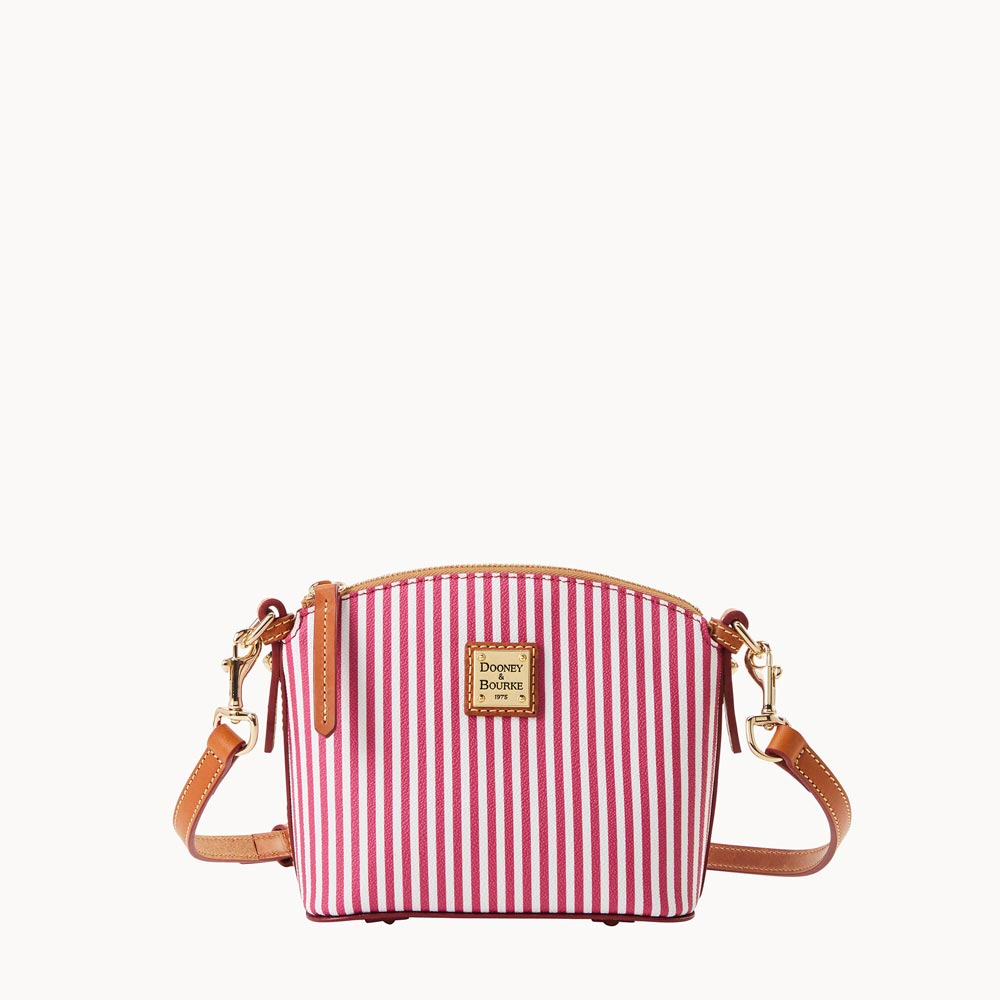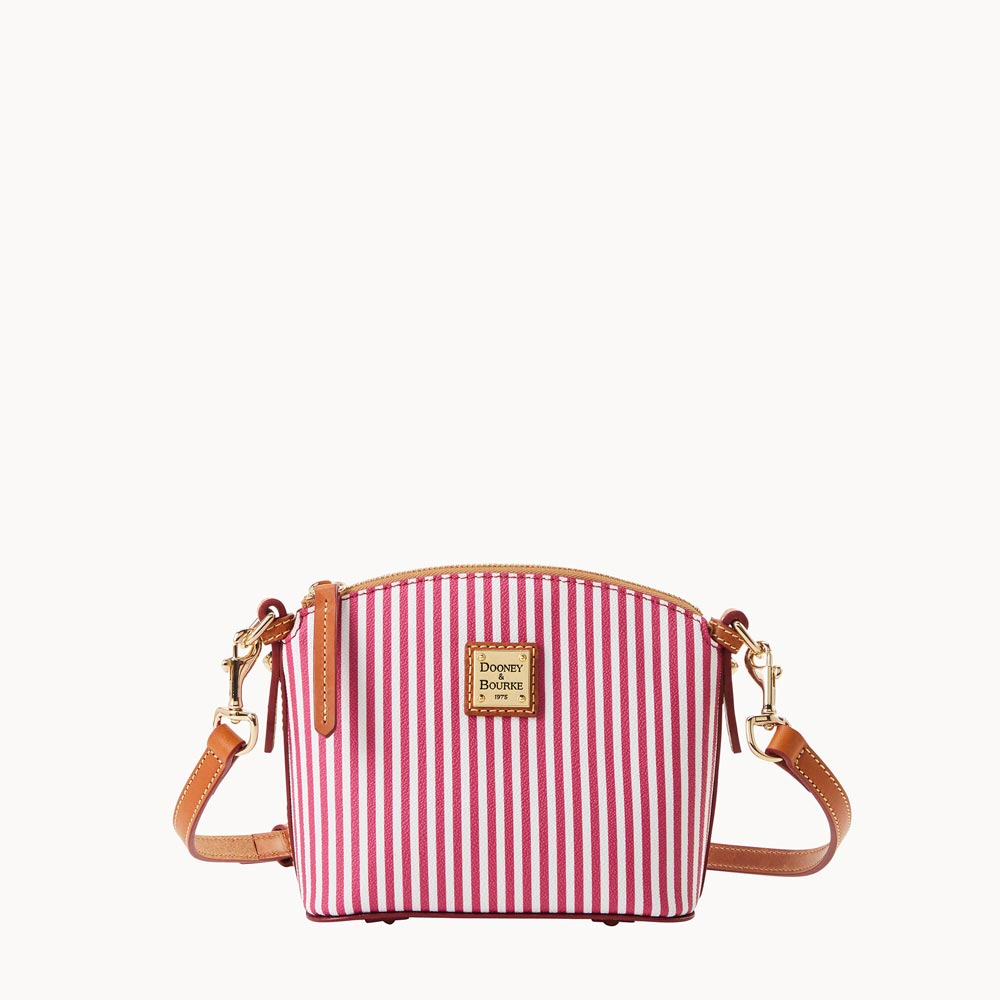 The Wayfarer Zip Tote
For something a little more practical, you can't go wrong with our
Wayfarer Zip Tote
. This classic tote features multiple compartments that will keep all your necessities organized, from sunscreen to shades, snacks, and whatever else you might need for a successful beach day. The nylon material is easy to clean and virtually maintenance-free, meaning you can take it on the beach and around town without worry.
Pair it with jeans and a top, a sassy summer sundress, or even a bathing suit and a cute coverup. The possibilities are endless!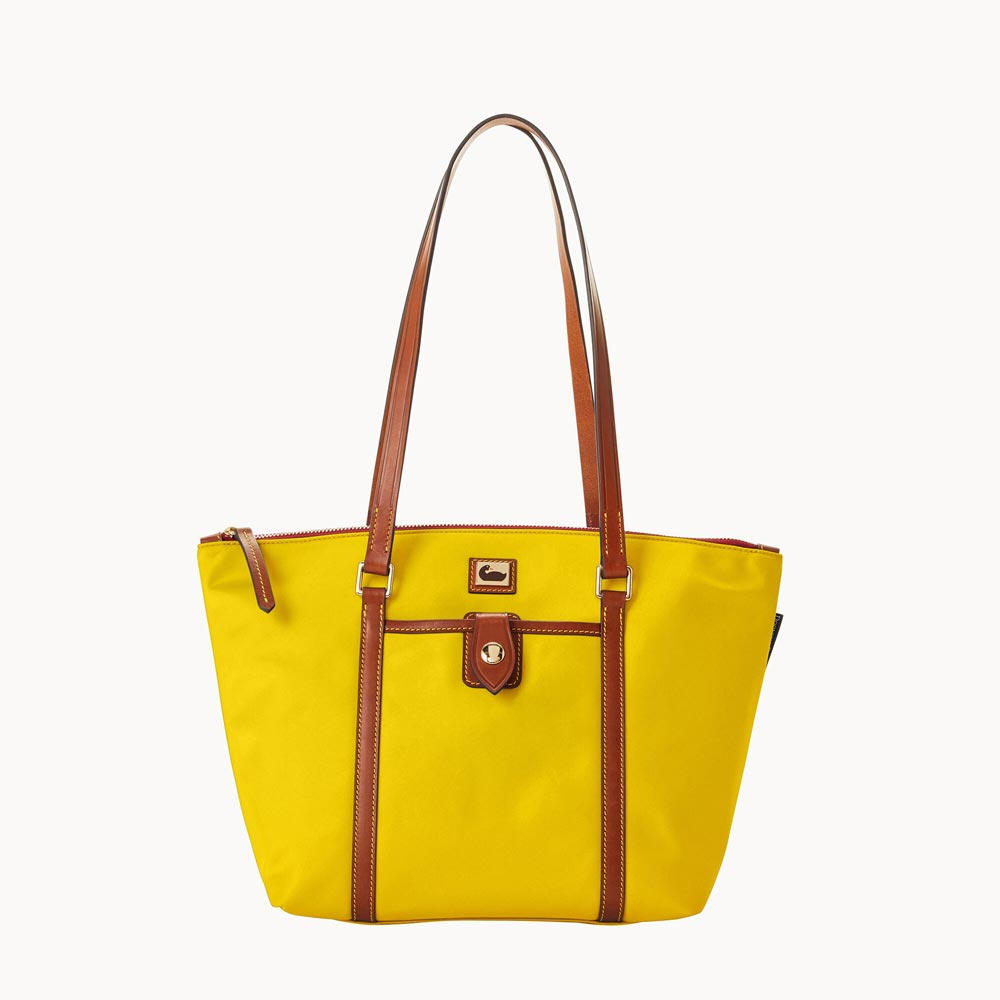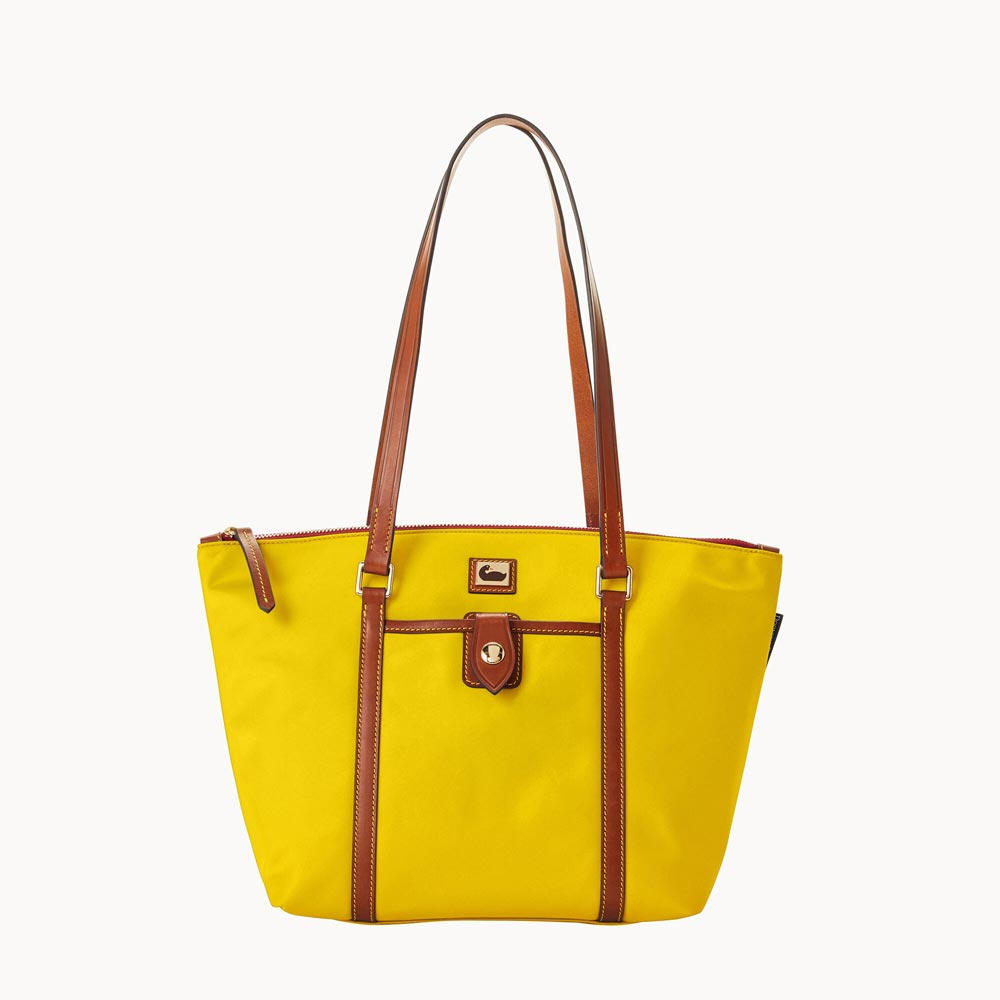 The Wayfarer Drawstring
Feeling a little retro? This classic drawstring is perfect for a seaside getaway. The Italian Nylon
Wayfarer Drawstring
is effortlessly stylish AND functional with its roomy shape and classic drawstring closure.
Pair this with cutoff shorts and a stylish tank for an ultra-casual feel, or wear it with a summery above-the-knee skirt, simple top, and wedgy espadrilles for a more festive look. Either way, you'll be giving "summer by the shore" vibes for days.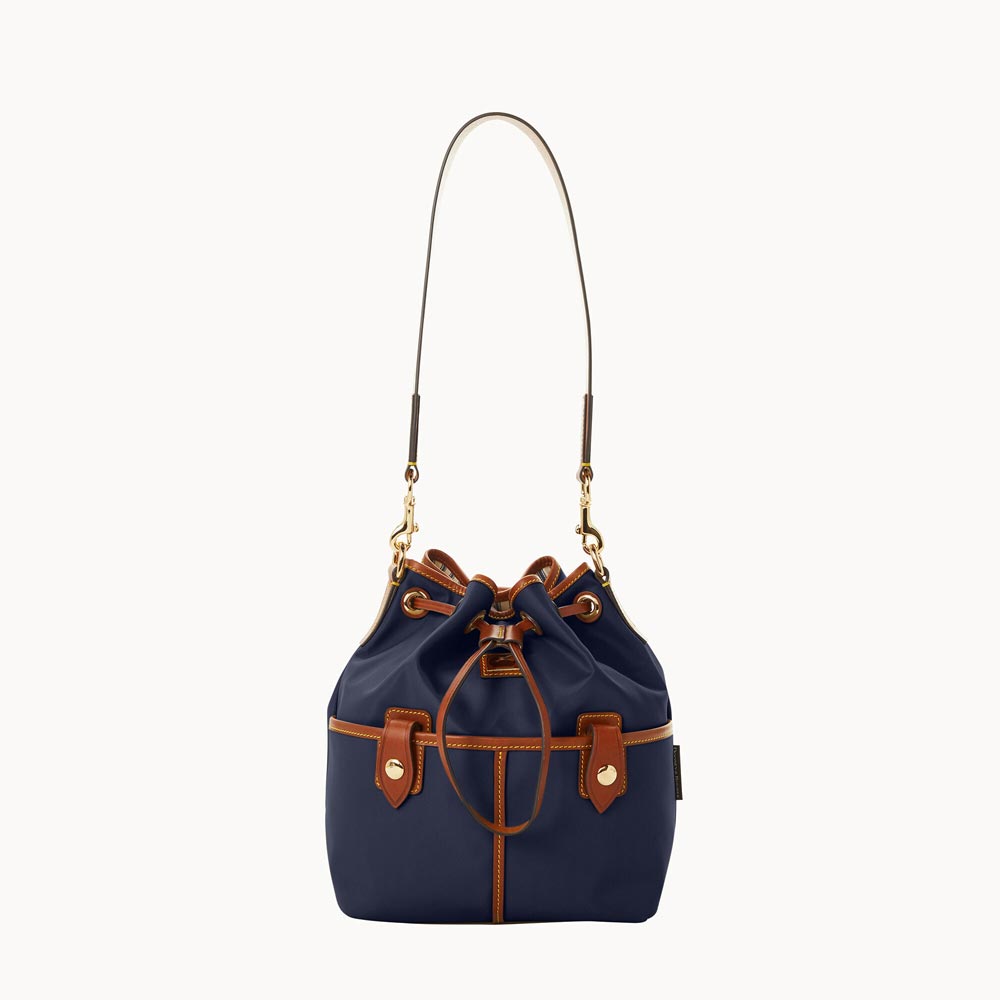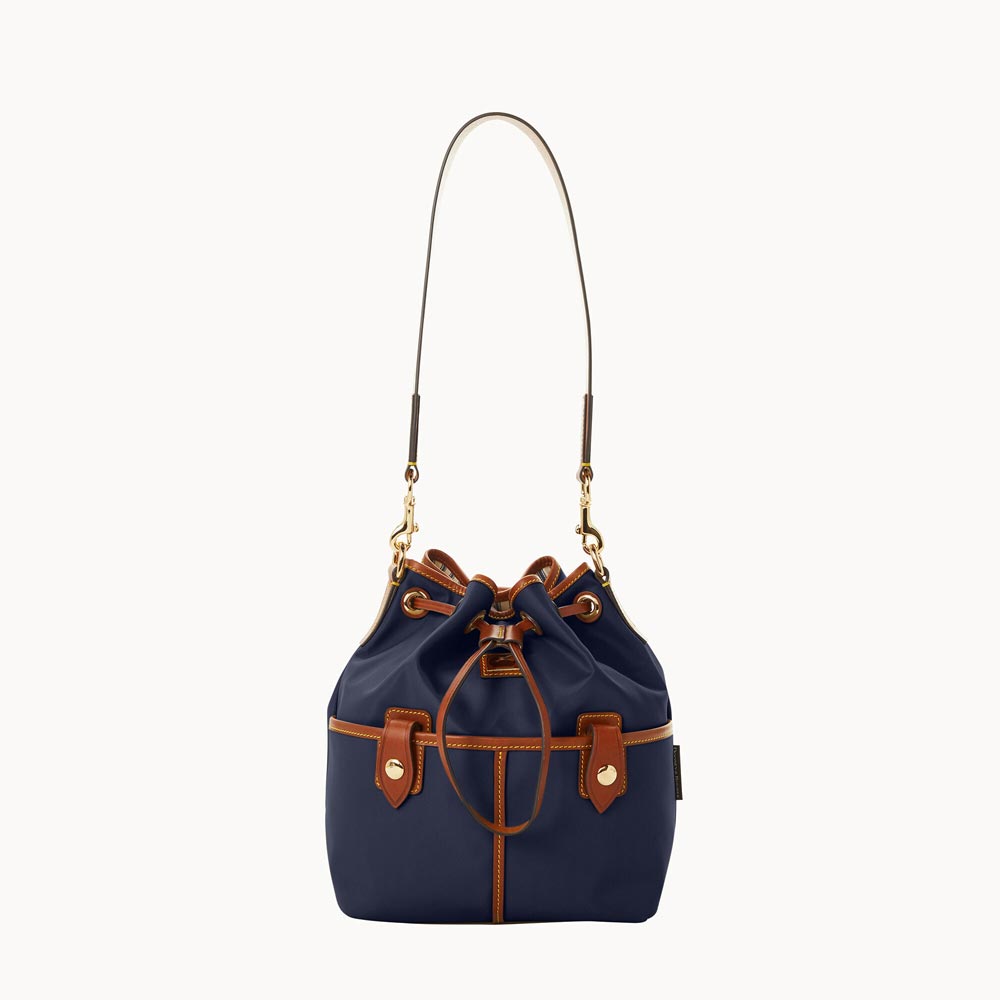 Escaping to the shore in the summer can feel a little bit like being in a different world. Browse our collection today to find the perfect Dooney and Bourke handbags to accompany you on your travels.