We LOVE to travel, whether we're heading out on a little day trip, visiting a favorite destination for the weekend, or boarding a plane to a distant destination. There's nothing quite like the excitement of escaping "real life" for a while and playing tourist, taking in the sights and sounds of somewhere refreshingly different.
That being said, traveling can provide unique stresses. While we can't help you with planning your itinerary, we can alleviate the stress of deciding what bags to pack on your journey. As far as we are concerned, there are three types of bags that are essential for every destination: totes, crossbodies, and backpacks.
Totes
Tote bags are an excellent way to transport clothes, toiletries, and other necessities, while still keeping things stylish and chic. Equally suited for a day out and about or a quick weekend trip, totes are unique in their ability to hold a large number of items while still being small enough to easily transport. This also makes them great carry-on bags when you're traveling by plane. Totes can comfortably fit your electronics, ID, credit cards, and even an emergency change of clothes, in case your luggage gets lost or delayed.
Our Wayfarer Tote adds a bold accent to any travel outfit. Plus, its sleek Italian nylon material is super durable, making it a great choice for travel. It's just large enough for a weekend getaway without being difficult to transport.
Another spacious and fashionable option is our Pebble Grain Tote. It has plenty of space for all of your essential travel items and it gives your outfit a sophisticated upgrade with brilliant color and chic leather accents. Plus, the pebble grain leather means it will continue to look great for years to come.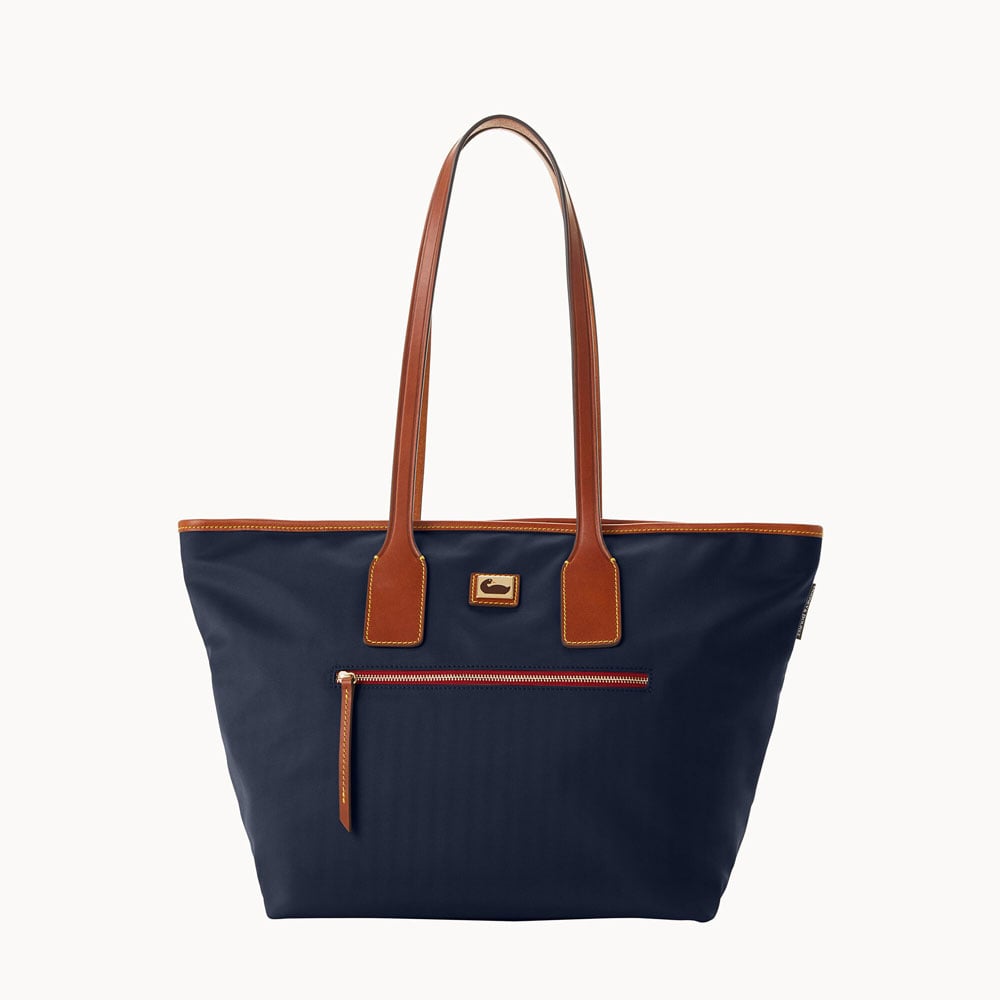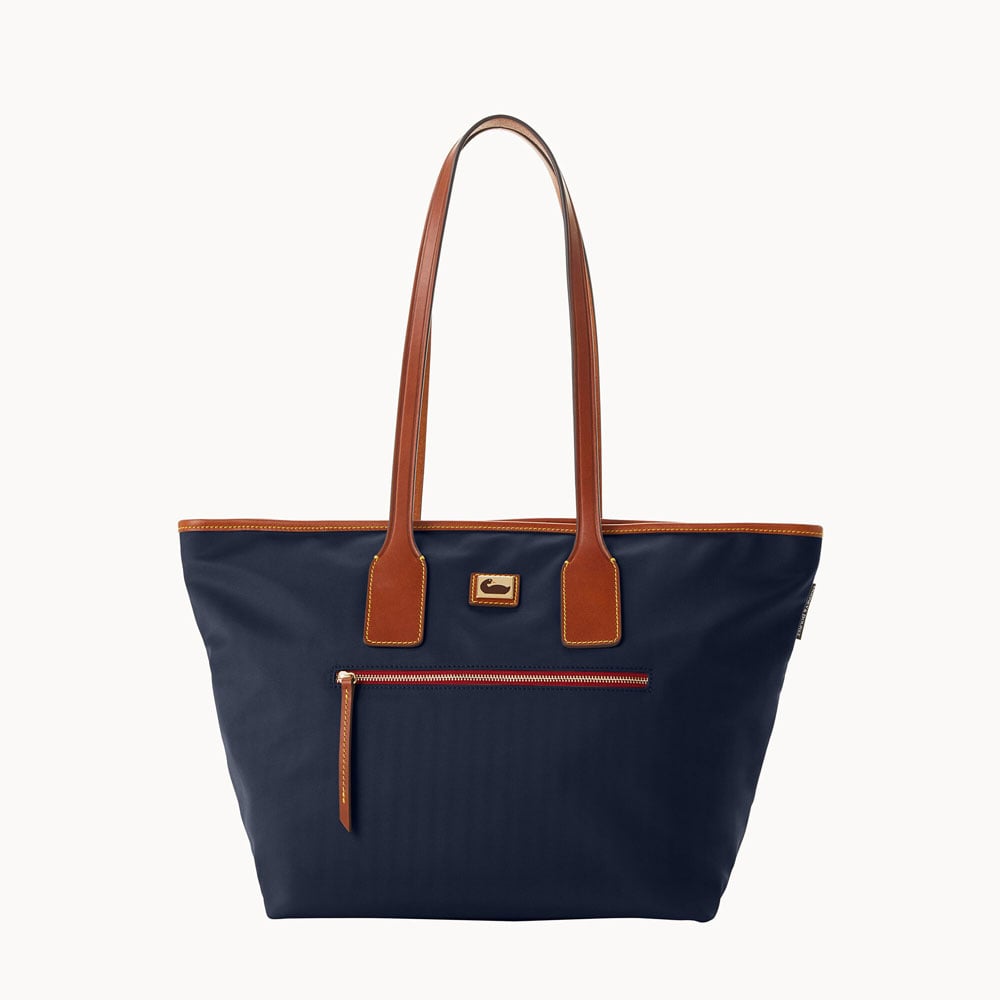 Crossbodies
Congratulations! You've arrived at your destination. You obviously don't want to carry a suitcase or large tote bag around with you everywhere as you explore your destination, so what's the solution? A crossbody bag. Crossbodies stay out of your way while providing enough storage space for essentials like cash, credit cards, hotel room keys, and IDs or passports. The bag sits on your side, so you can always keep a hand on it as well, protecting it from potential pickpockets.
To us, the Seaview Mini Domed Crossbody screams "seaside adventures." The thin stripes are reminiscent of a lazy day at the beach, or a more grandiose holiday in Greece. However, this classic shape combined would look at home in any destination.
For something a little more understated, we recommend our Wayfarer Small Hobo Crossbody. This slightly larger bag holds space for a few more travel essentials, and the versatile look will accent any outfit, whether you're going for edgy New Yorker style, or French elegance.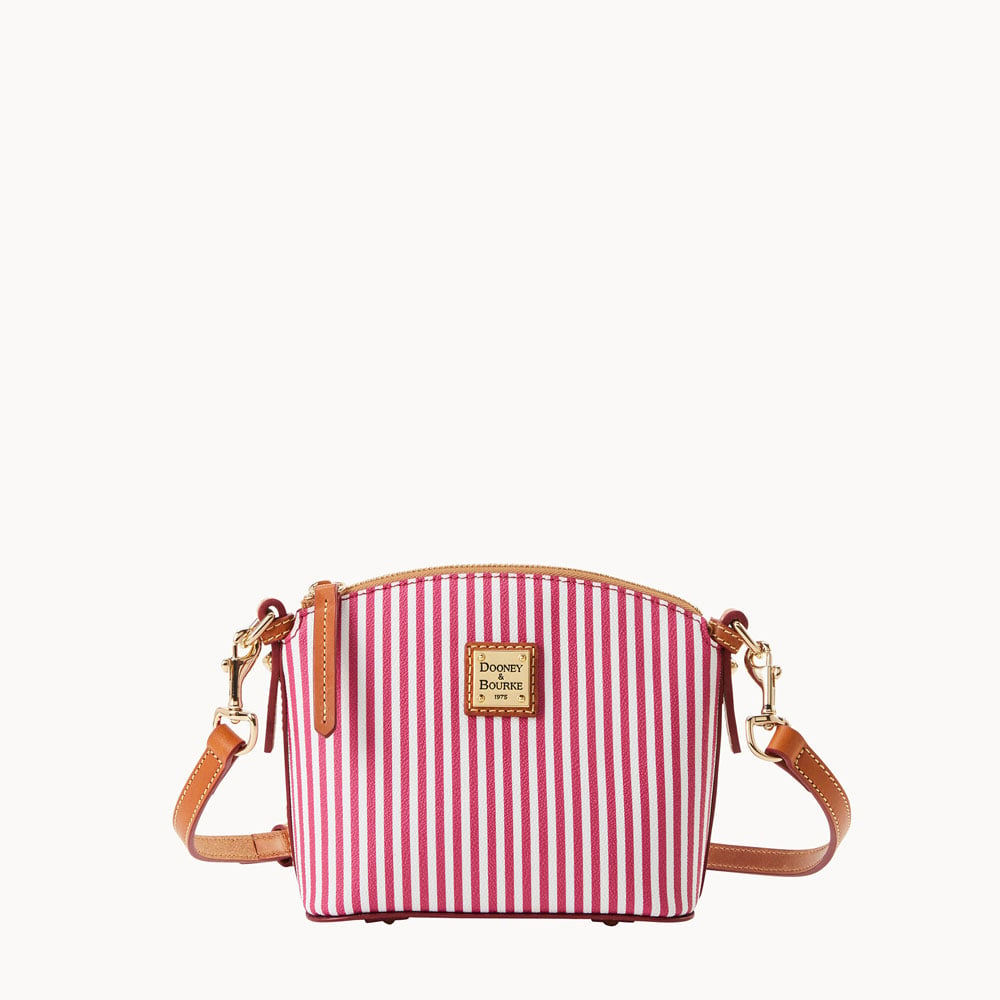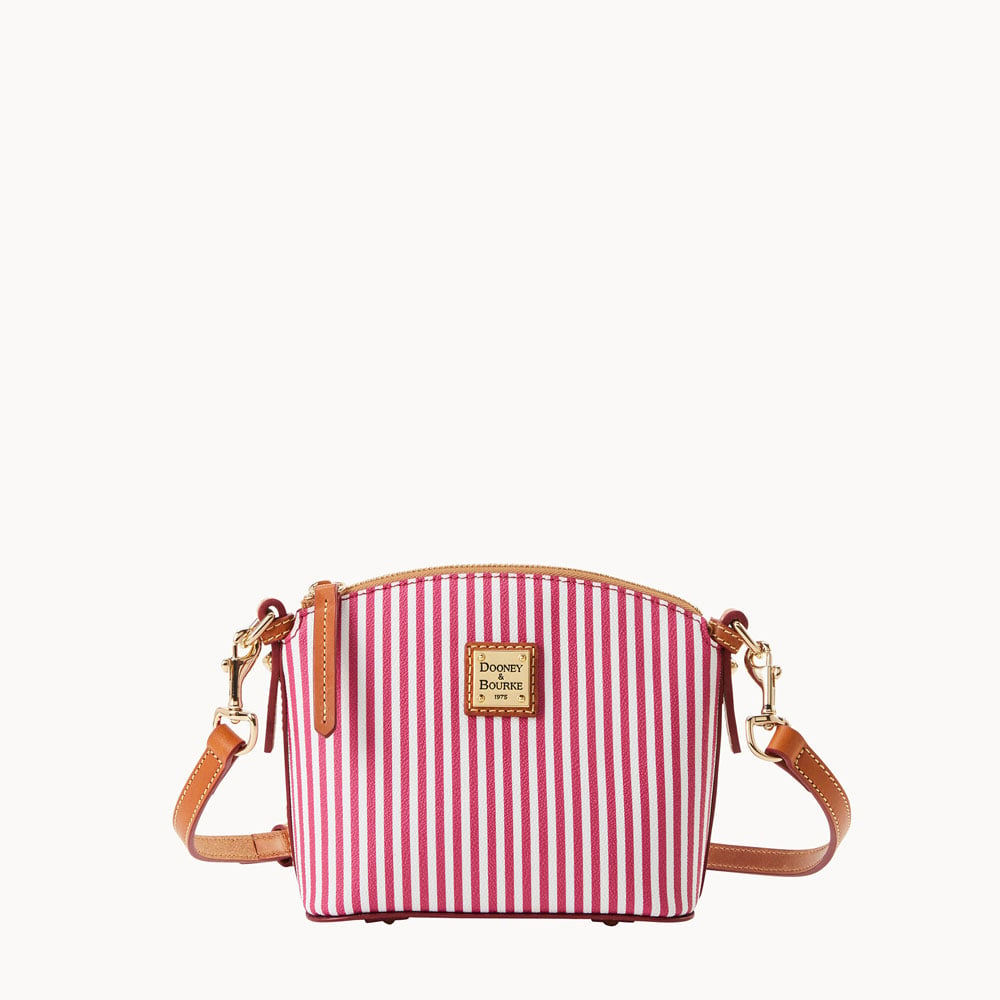 Backpacks
We are firm believers that every passionate traveler should have a backpack. It may be the best travel bag a globetrotter can have. And we aren't talking about big, bulky travel backpacks. We're talking about small, stylish backpacks that have just enough space for everything you need but still look great with any outfit. They're essential on hikes, for day trips, or to bring along anywhere you want to stay hands-free as you go about your travels.
For a bright and durable option, we love our Pebble Grain Backpack in Dandelion. Its bright hue is perfect for those vacation vibes, and the durable pebble grain finish means it will last a very long time.
Our Saffiano Zip Pod Backpack is so classic and chic that it fits in at the office just as well as it does on vacation. The carefully structured silhouette adds a touch of modern flair to this classic style, making it a gorgeous choice for any destination.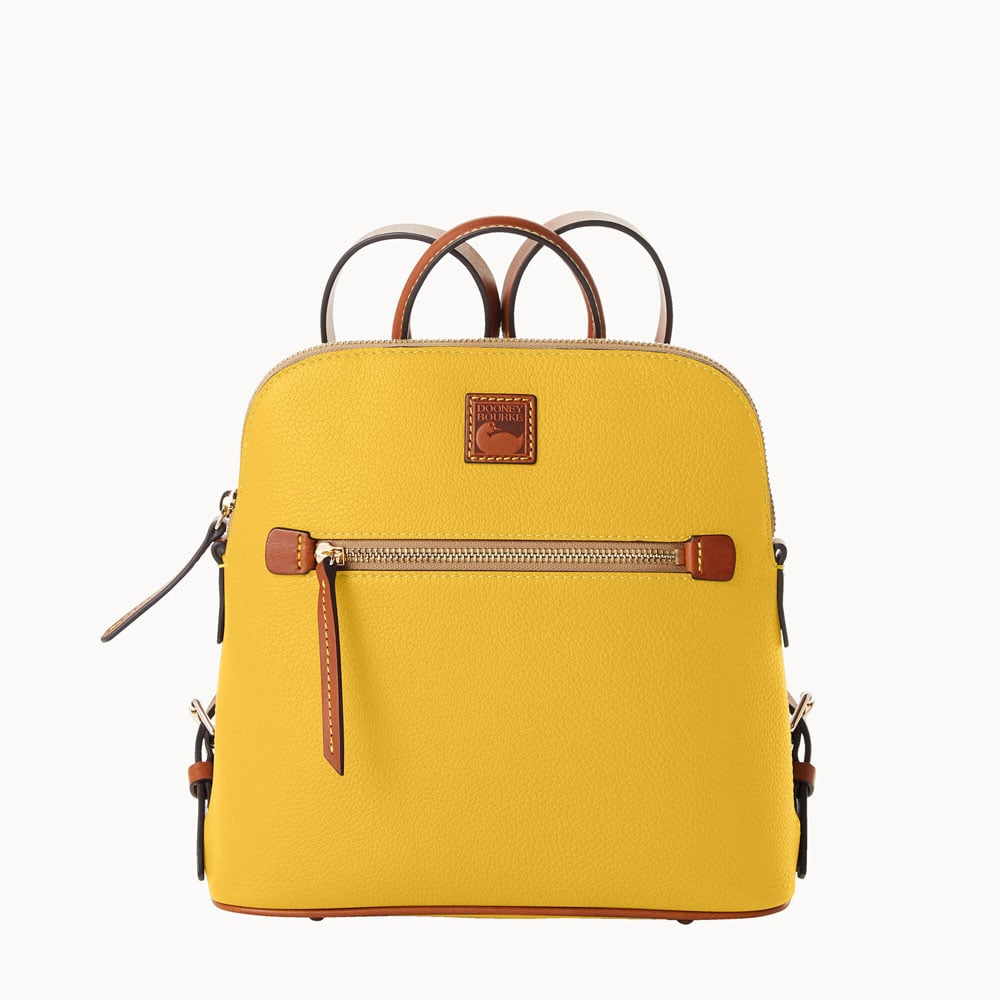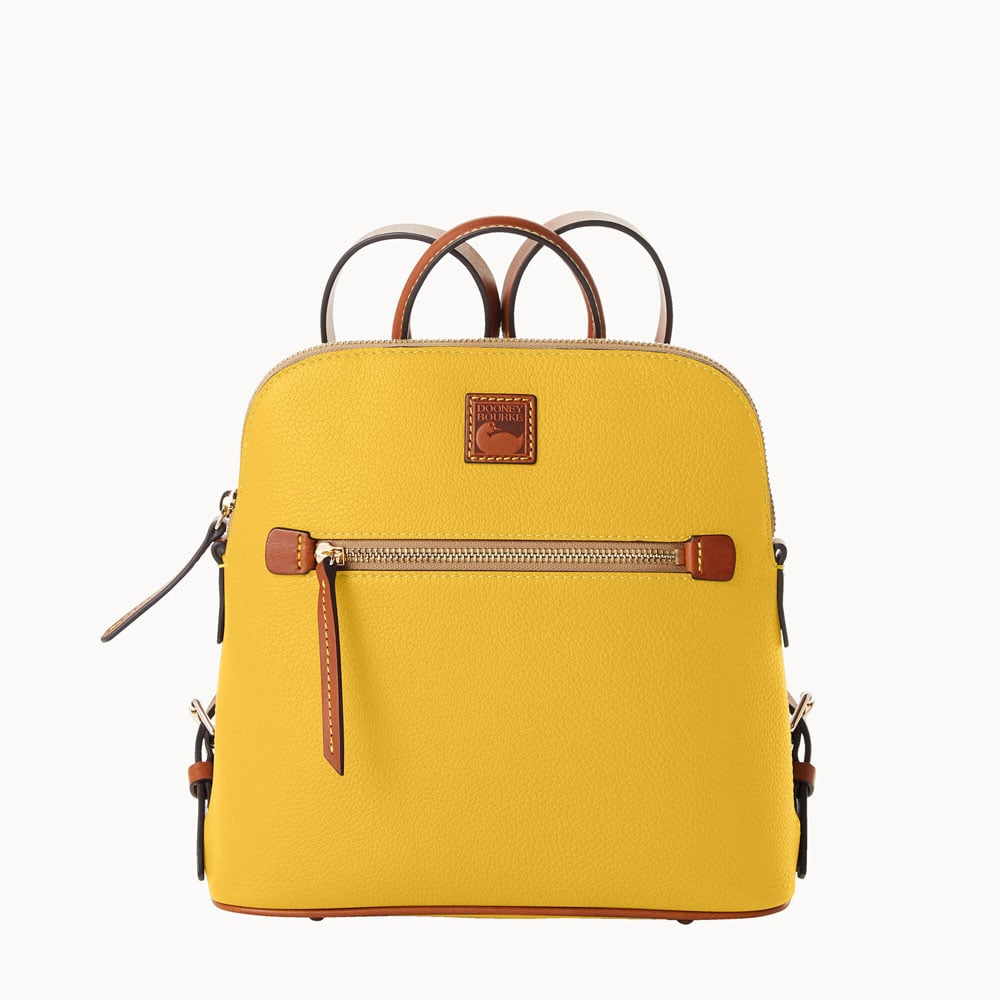 Travel can be stressful, but choosing the best traveling bag for your adventures shouldn't have to be. Check out our full collections of totes, crossbodies, backpacks and travel bags on sale to find the best bag for travel.