The grey gloom of winter is finally behind us! Instead, spring blooms all around. Birds are chirping, flowers are sprouting up everywhere, and the sunshine finally seems to be back to stay. As we say goodbye to the darkness of winter and hello to the bright excitement of spring, it's time to say hello to new, cheerful pieces that celebrate spring fashion.
With so many new Dooney and Bourke styles this spring, it's hard to choose favorites. These looks take it to the next level with their bring colors, unique styles, and classic shapes. Here are our seven absolute must-have spring styles for 2023.
Can't Miss Colors
Spring is bright. It's exciting. It feels a little bit like a celebration. These gorgeous handbags feature vibrant colors that blend perfectly with the mood of the season. The dazzling shades of these styles are sure to inspire envy in friends and family alike.
It doesn't get much brighter than our Patent Tote. The brilliant tone is amplified by its sleek patent leather finish, while the classic tote shape allows each color to be the true star.
In our book, no color says "Welcome Spring!" more than mint green. Our Saffiano Large Tote is both structured and chic, and its mint hue adds a bit of springtime fun. Try to wear this bag and not feel energized, refreshed, and ready to conquer spring. We dare you.
Sky Blue is a classic spring shade, but it's really having a moment right now. What better way to infuse it into your springtime looks than with our new Pebble Grain Flap Crossbody? The compact shape and textured leather finish makes this a handbag that's perfect for every springtime occasion.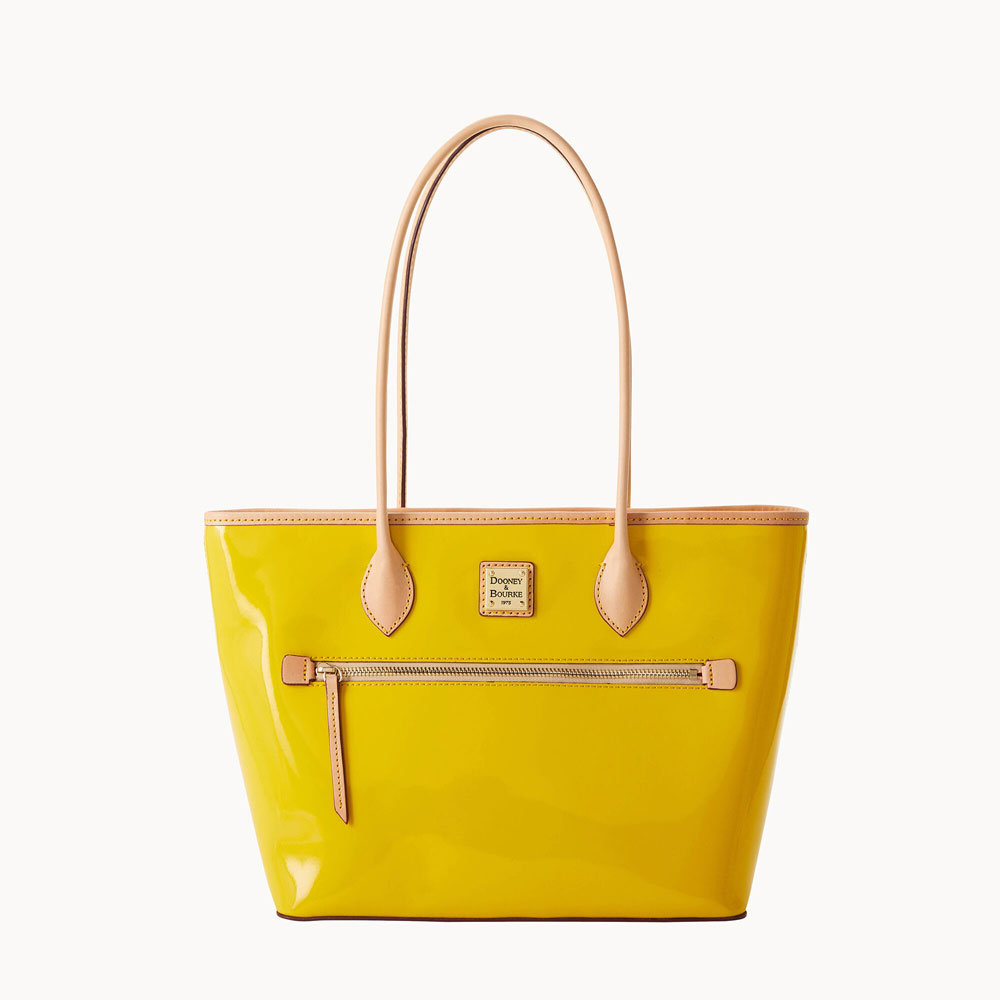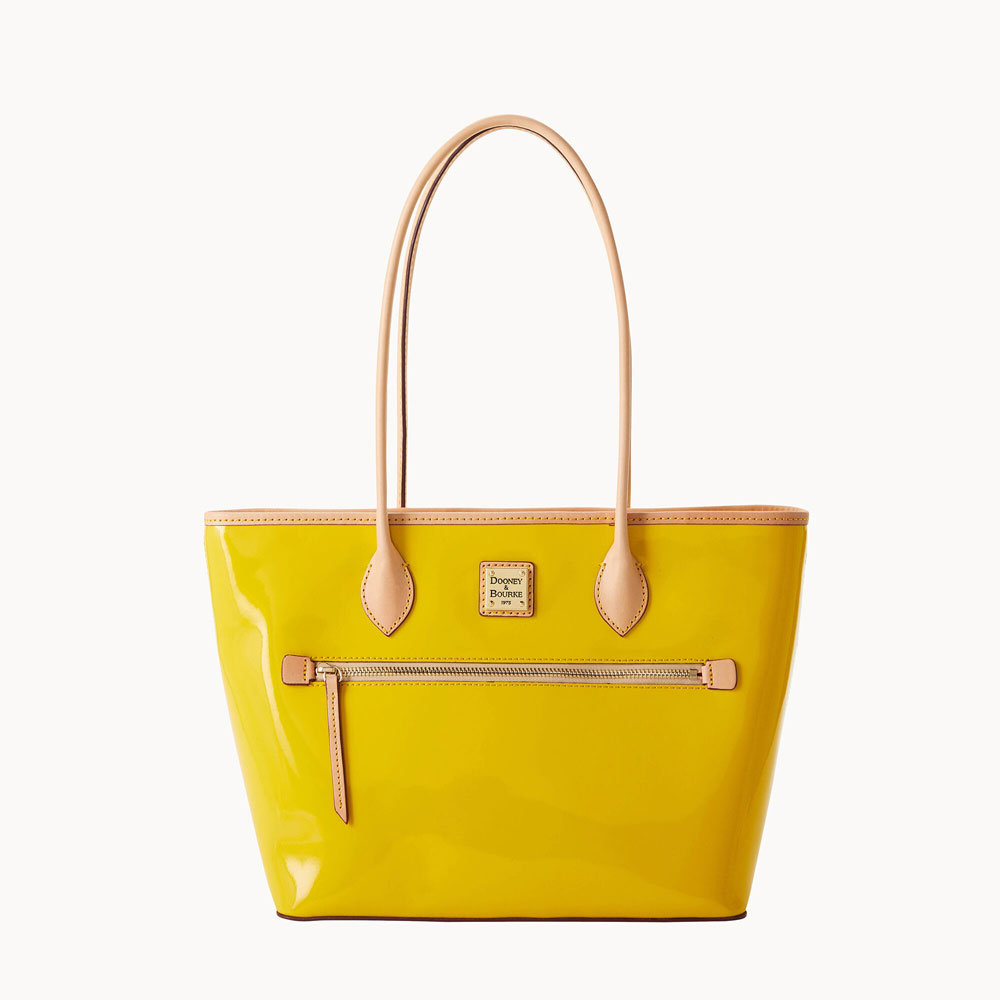 A Pop of Patterns
Patterns have a certain way of evoking memories, feelings, and callbacks to our favorite pastimes. And if these patterned bags don't stir up some fond feelings of spring time well, then, we don't know what will.
One of our favorite things about spring is the blooming of bright, beautiful flowers. This beauty is perfectly captured in our Botanical Collection Drawstring bag. An array of flowers is beautifully set against a bright white background of butterflies and bees, making this piece spring personified in a handbag.
The dawning of spring means beach days are right around the corner. Our Seaview Tote in Fuchsia features a striped pattern reminiscent of days at the beach, boardwalk, and shore. This striking pattern makes us more excited than ever to enjoy the warm spring sunshine outdoors.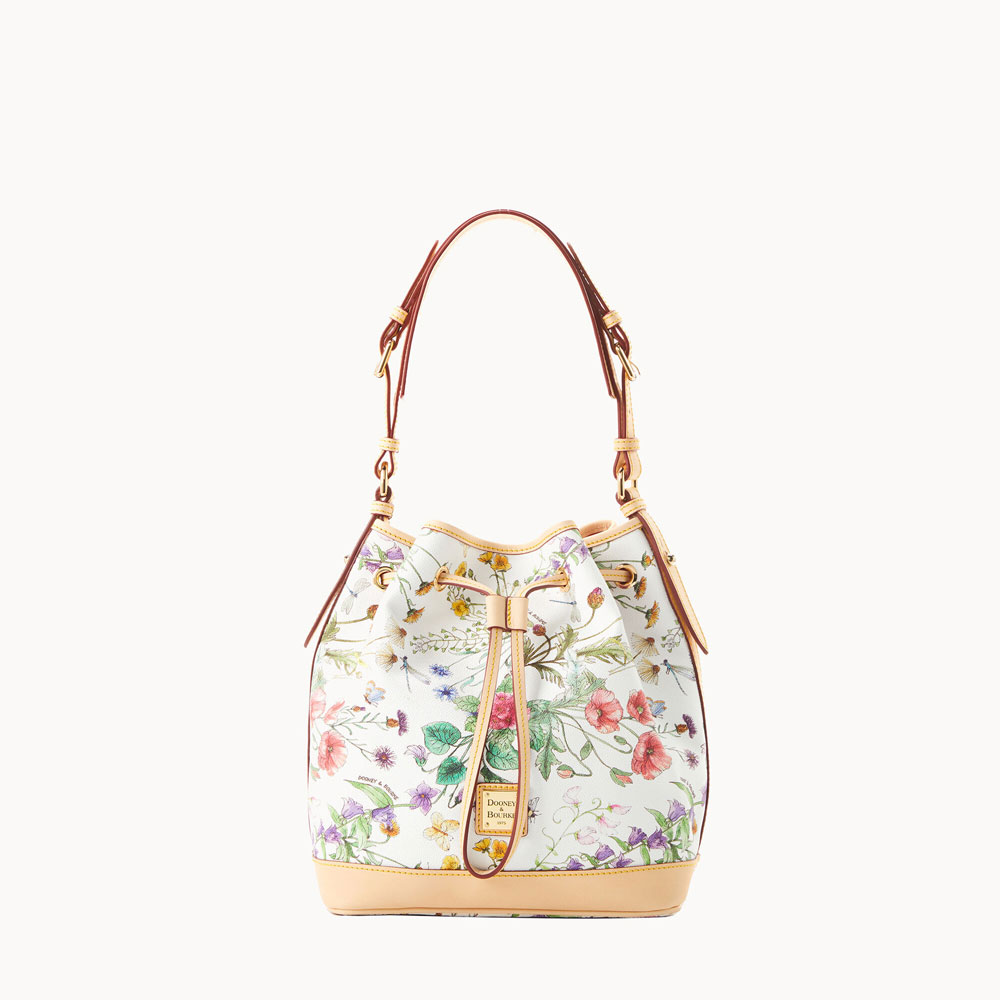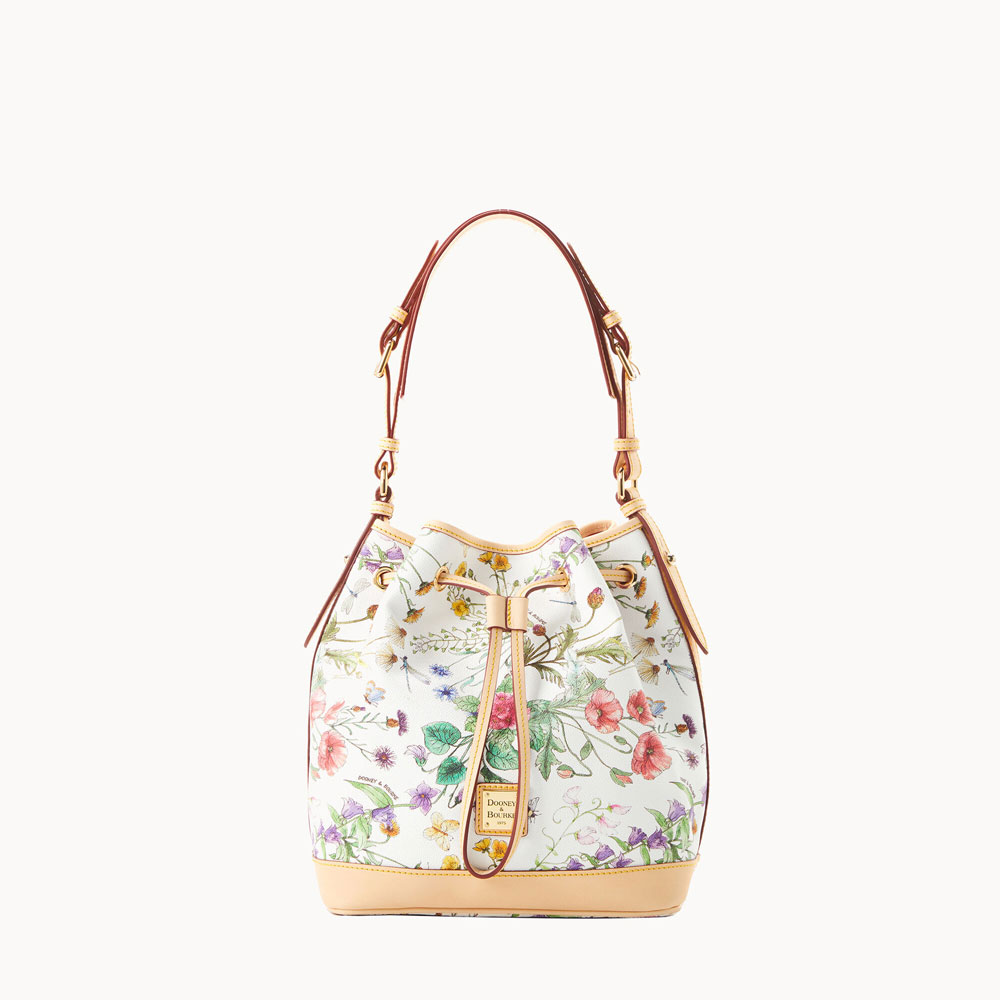 Subtly Spring
Spring style doesn't have to be expressed with bright colors or bold patterns. The season also has a softer side. Our classic styles in fresh, calming pastels are an equally fitting way to celebrate the changing seasons.
Our Pebble Grain Zip Crossbody in Caribbean Blue is a classic, compact style that infuses street chic flair to any outfit it's paired with. The calming, light blue tone is relaxing, elegant, and oh-so-springy.
For a sleek and sophisticated option with tons of storage, check out our Beacon Zip Tote in Light Pink. The tone is understated, allowing the combination of the luxe leather, classic shape, and muted color to shine together. It's the perfect way to add a punch of spring into all of your spring outfits.