Taurus season is here, so we're celebrating the reliable, grounded, and artsy souls in our lives. Tauruses have a knack for finding joy in the simplest things, soaking in the beauty of every day. They're all about that 'stop and smell the roses' kind of attitude. So, in the spirit of Taurus season, let's slow down and soak in the beauty that the world has to offer. Here are a few Taurus-inspired looks from your friends at Dooney.
Tauruses are...
Pragmatic
Despite their love of beauty and luxury, Tauruses are also notoriously pragmatic. They appreciate things that are straightforward and help them reach their goals. So, for our practical yet glam Tauruses, these two bags are a perfect match: the Pebble Grain Presley and the Pebble Grain Dover Tote.
The Pebble Grain Presley
This crossbody bag features several interior and exterior pockets, meaning Tauruses (and the rest of us) can stay organized and ready for everything the day brings. The crossbody style of the
Pebble Grain Presley
means everything is easily accessible on the go. Pair this one with sensible cigarette pants, flats, and a plain shirt, and you'll be ready to take on the world.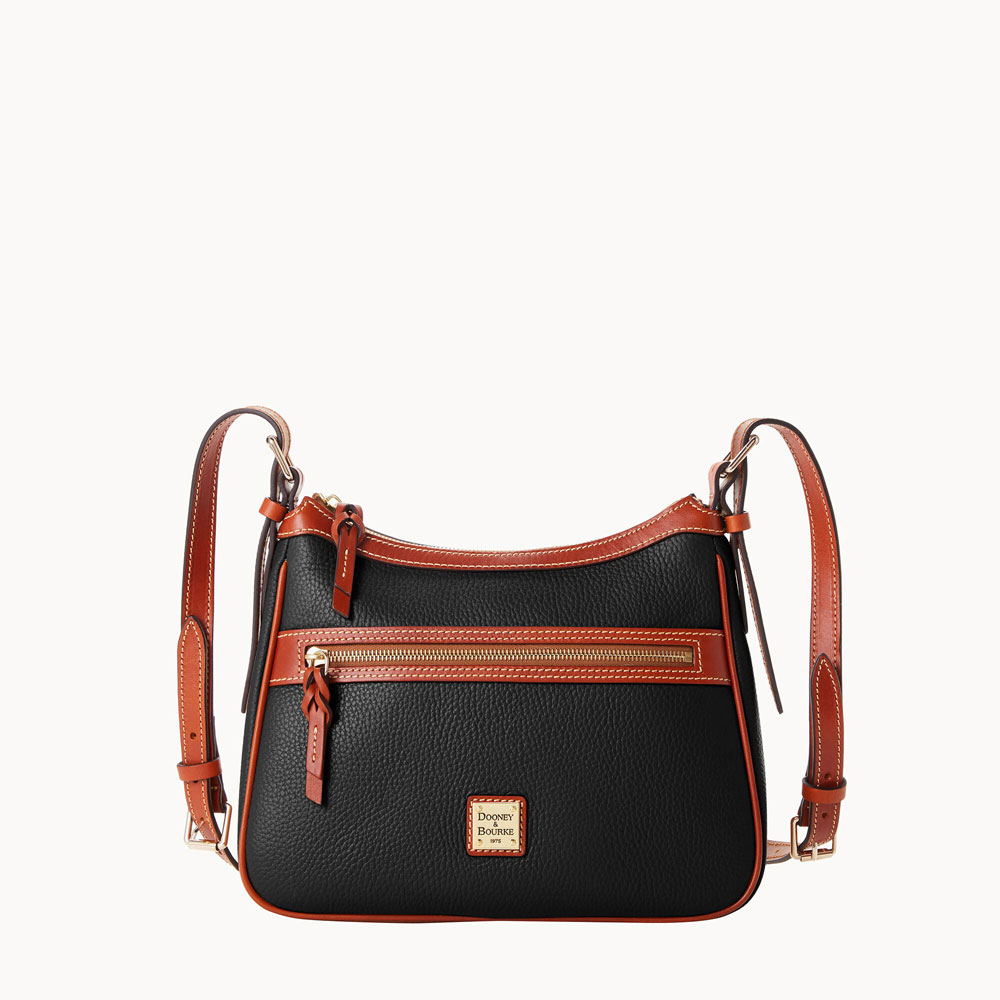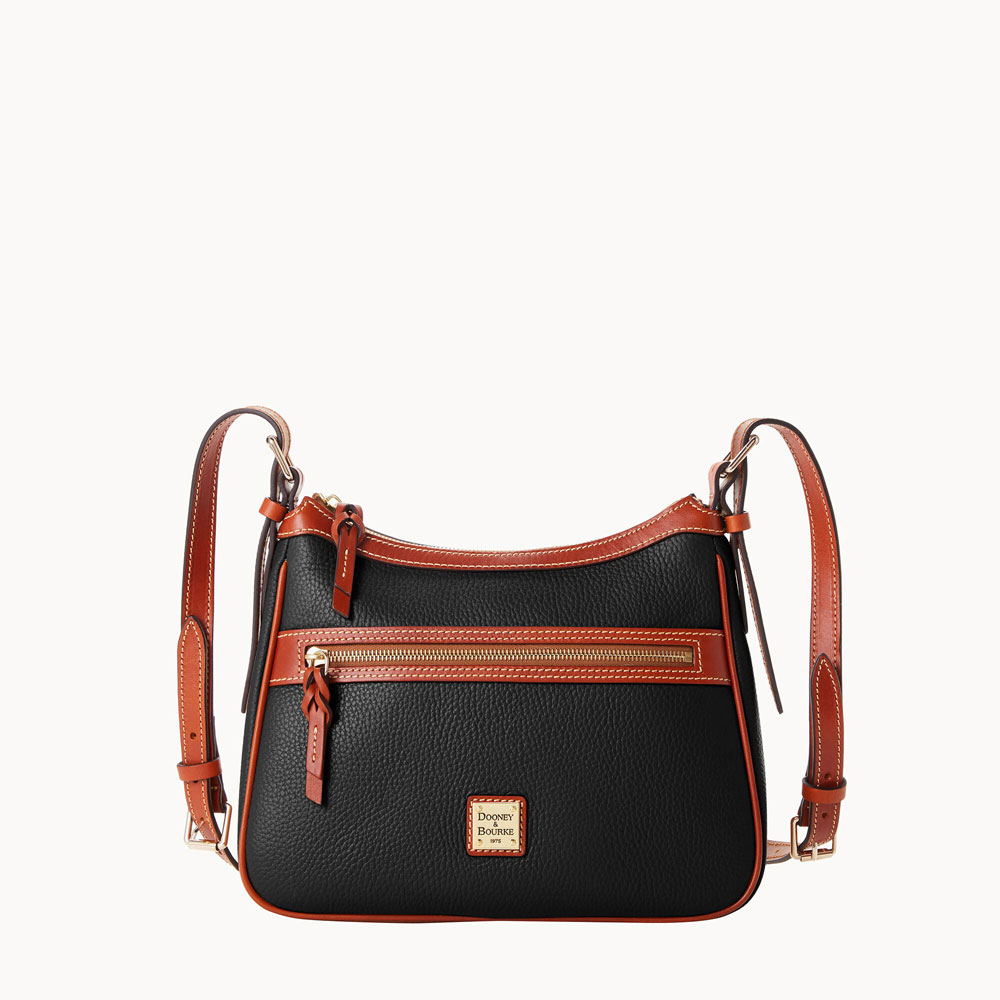 The Pebble Grain Dover Tote
If you're all about bigger bags, consider the
Pebble Grain Dover Tote
as your go-to! It's got compartments for everything - keys, small laptops, you name it. It's practical, sleek, and oh-so-gorgeous. Pair this stunner with dark wash jeans and a white V-neck tee, and you've got a look that's totally Taurus—relaxed yet focused.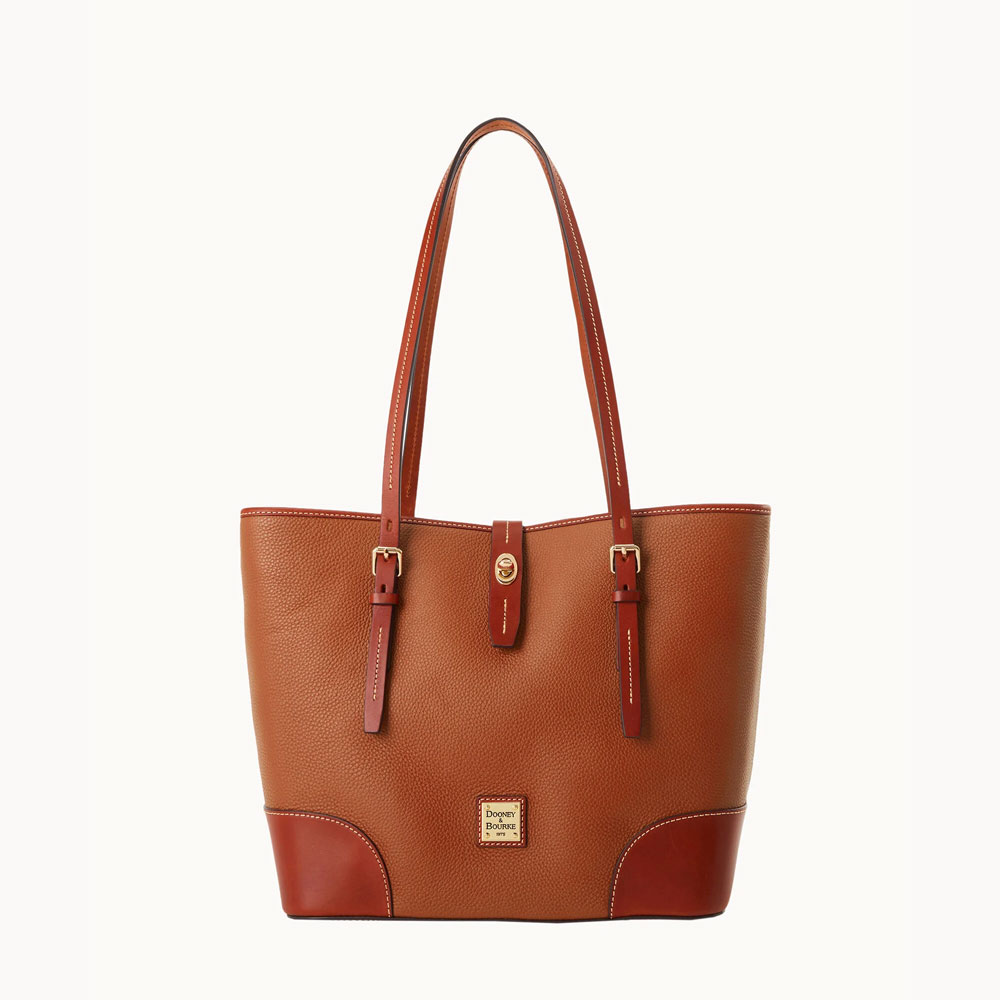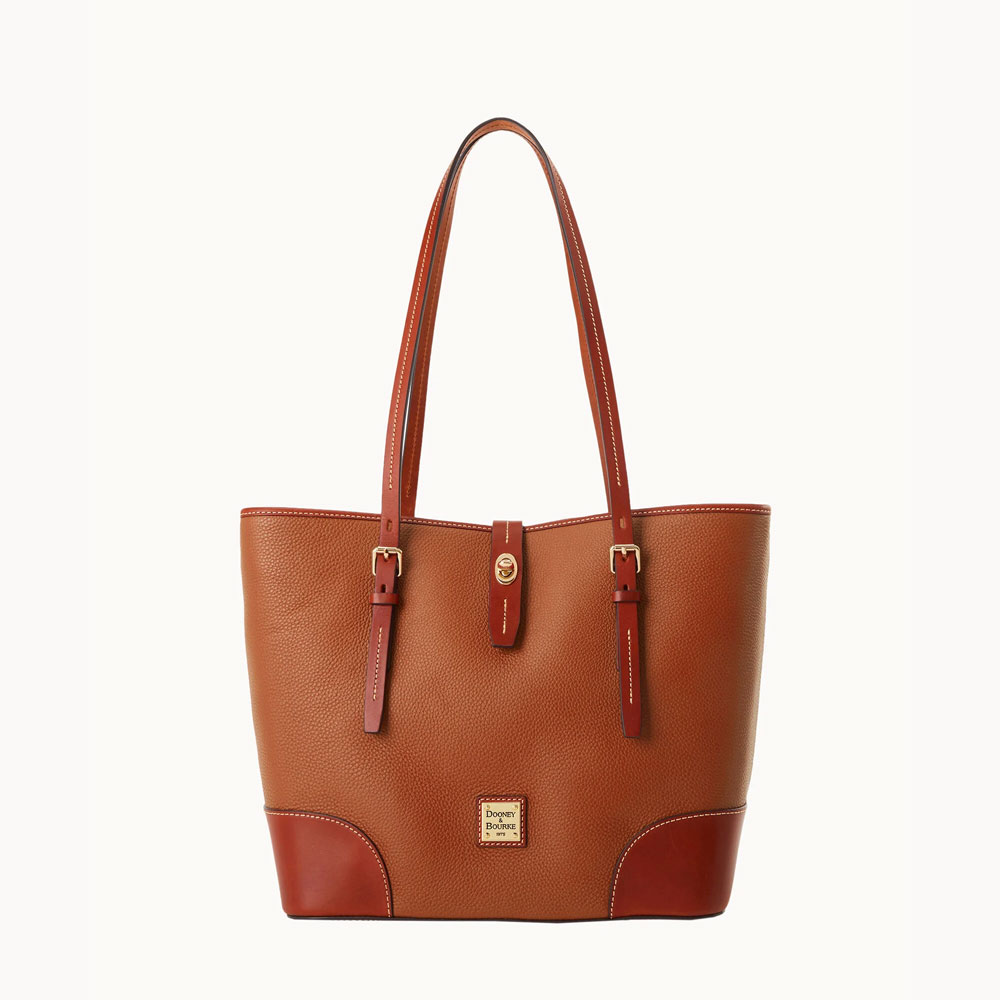 Artistic
While not necessarily artistic themselves (although many are), Tauruses always have a deep appreciation for all things artsy. What's more artistic than a tastefully designed print? The careful design adds just enough creative flair to catch the eye of any Taurus.
The Monogram Small Russel
The Monogram Small Russel is iconic and classic, and truly celebrates that spirit of artistic flair. The Russel is especially dramatic in the Charcoal color. Pair this with black paper bag shorts, a solid tee, and a cute summery sweater draped over the shoulders for an outfit that oozes artistry.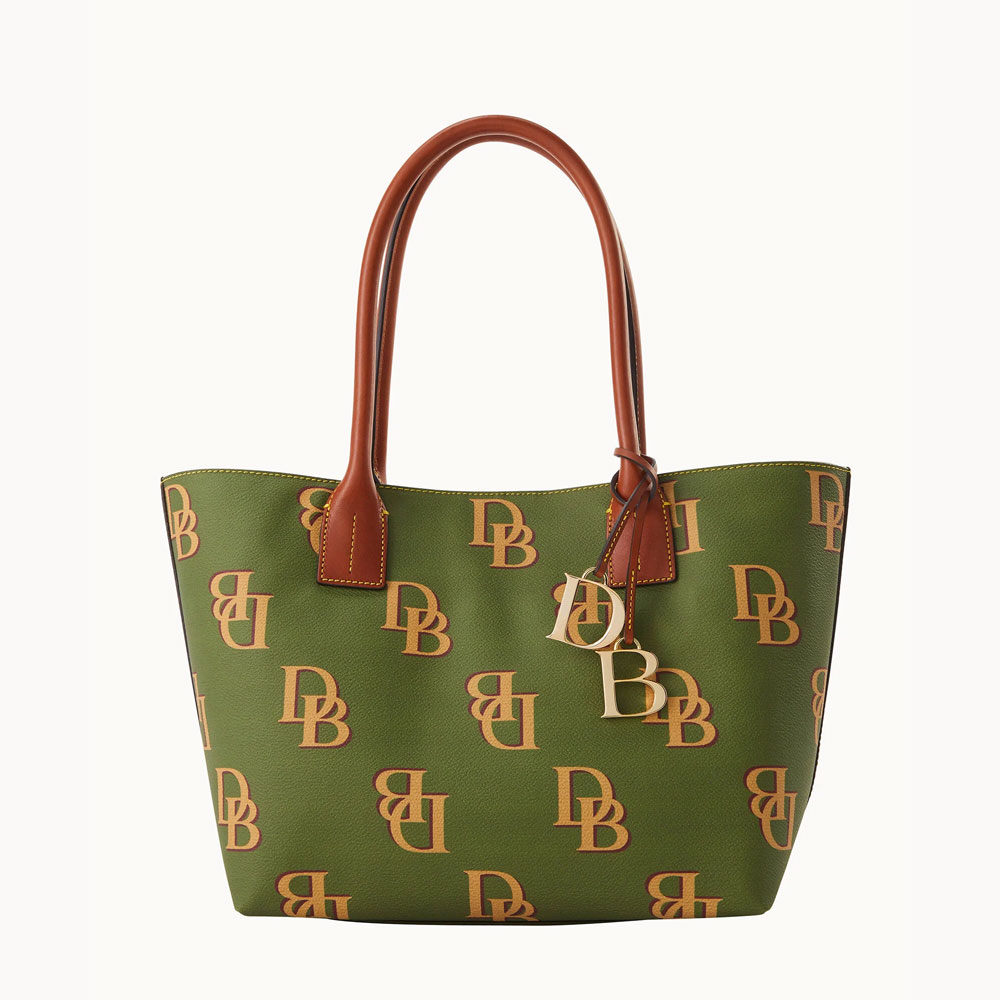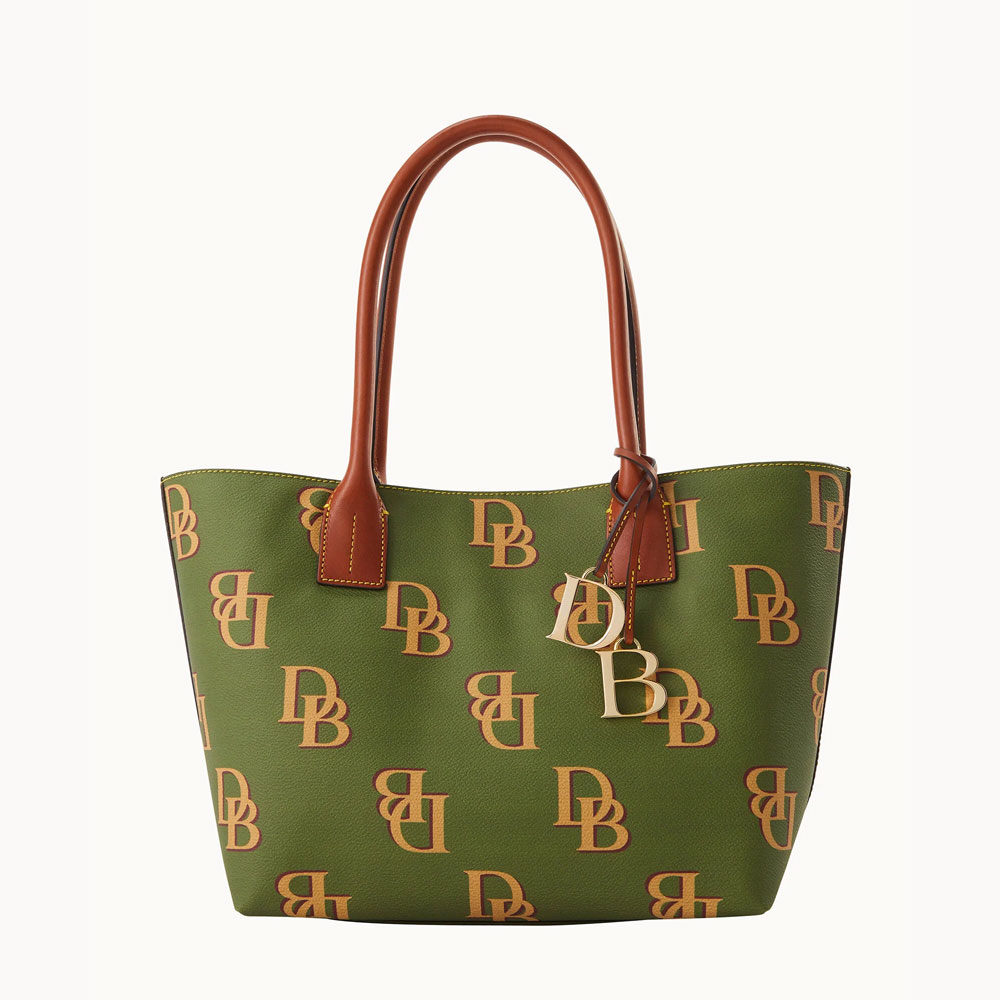 Romantic
Despite all the talk about their pragmatism, Tauruses are hopeless romantics. They love love, and they love soft, romantic styles just as much. Lean into your romantic side this summer with a
Pebble Grain Zip Satchel
—the perfect silhouette for a perfectly romantic day.
The Pebble Grain Zip Satchel
The Pebble Grain Zip Satchel, with its soft sides and rounded edges, radiates romance. And that pop of red on the inside? It's like a secret love note! Pair this beauty with a neutral dress, bold jewelry, and classic wedges for a dreamy look.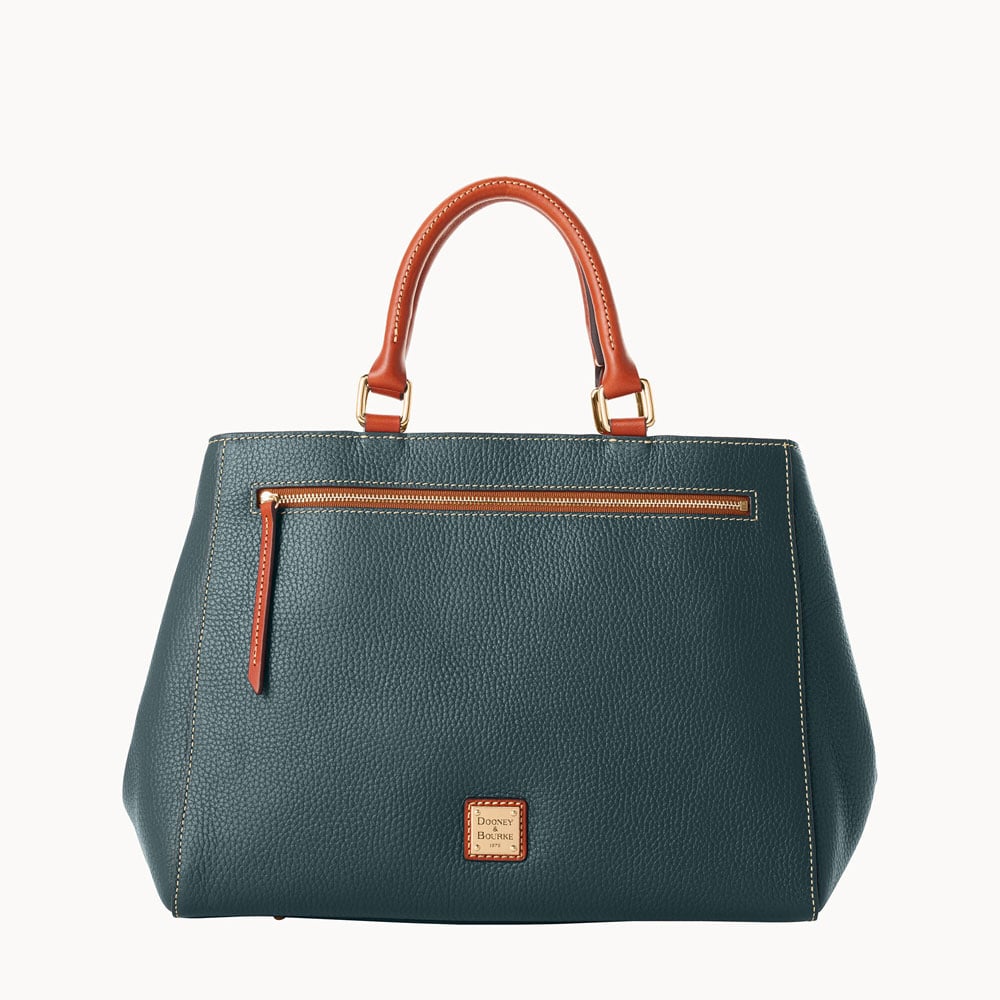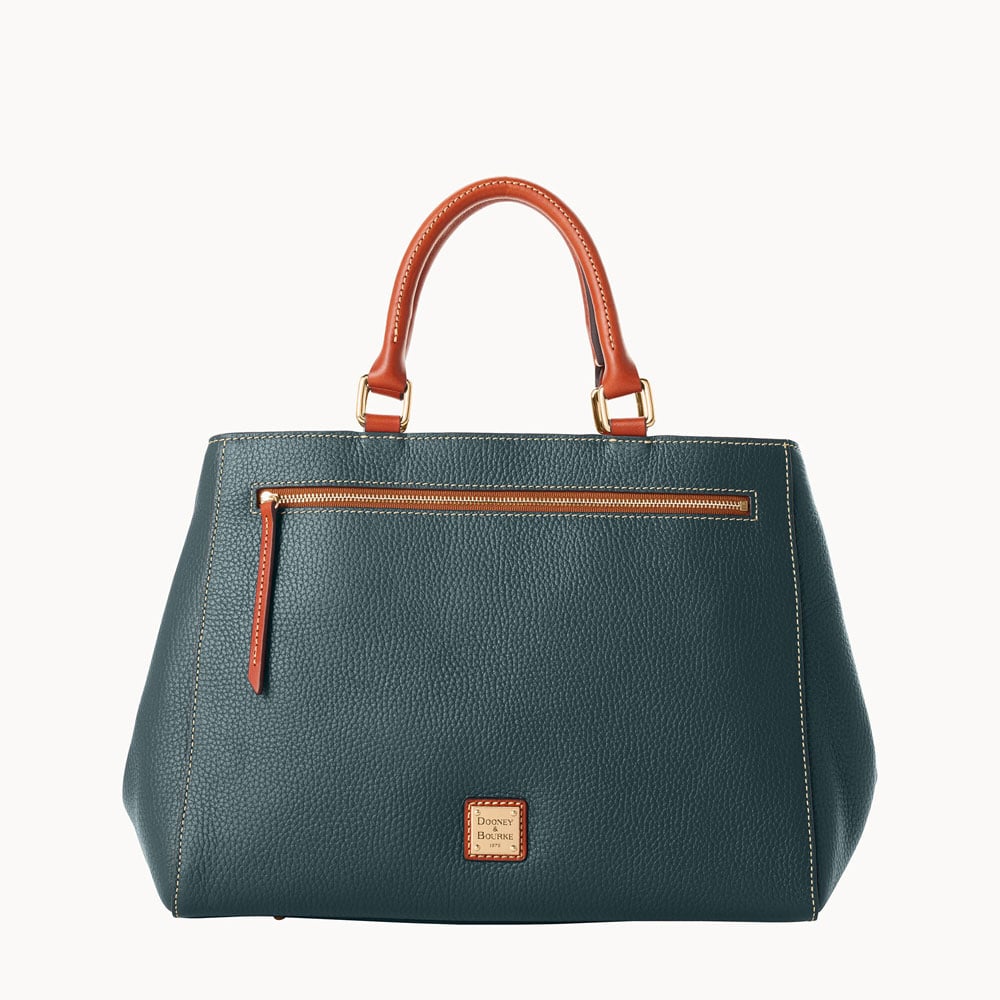 Luxury Lovers
Above all else, Tauruses may be defined by their love of luxury. Whether it's in their homes, cars, vacations, or handbags, they want only the best. Luckily, Dooney & Bourke delivers with its luxurious and classically beautiful handbags, like this one:
The Florentine Bucket Bag
The
Florentine Bucket Bag
is crafted from luscious Italian Vacchetta leather. Its chic yet modern silhouette is the epitome of luxury, and the rich color choices are elegant and unique. Go with Natural, and pair it with a power suit to rule the boardroom or with a classic little black dress for an eye-catching night out.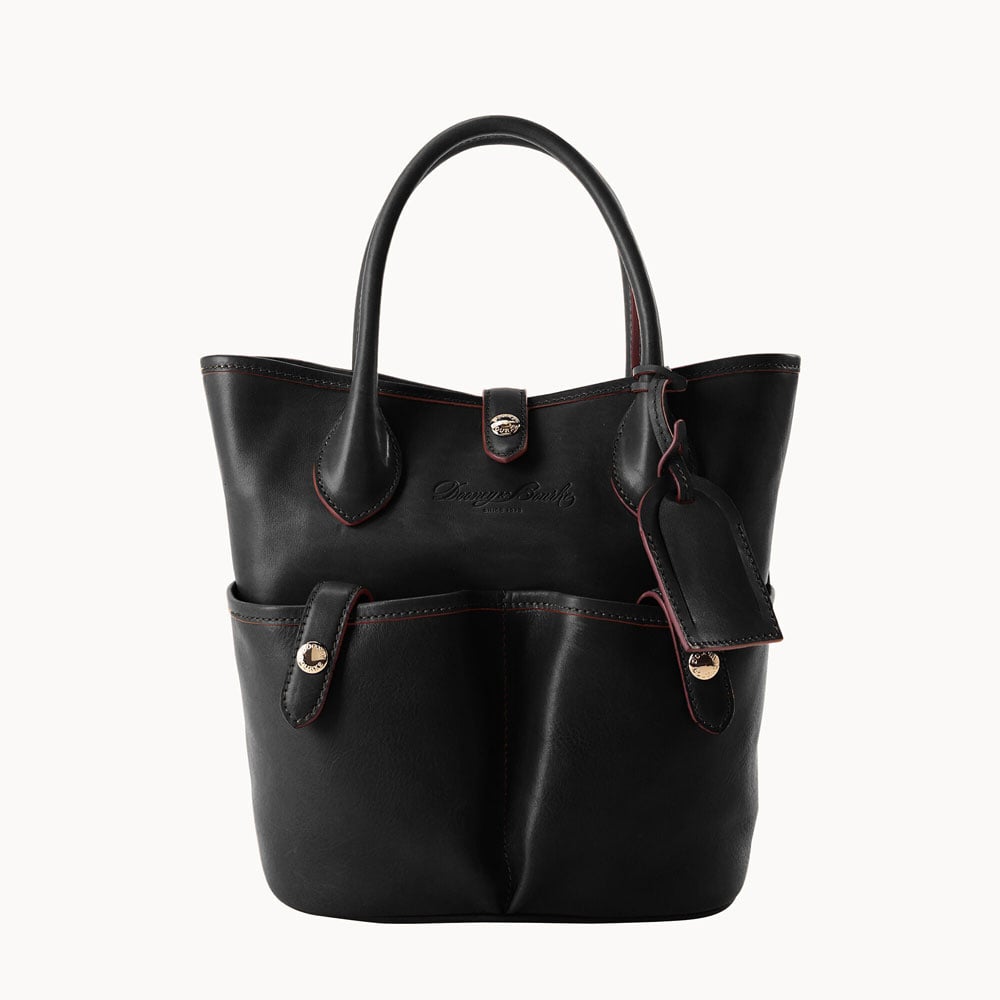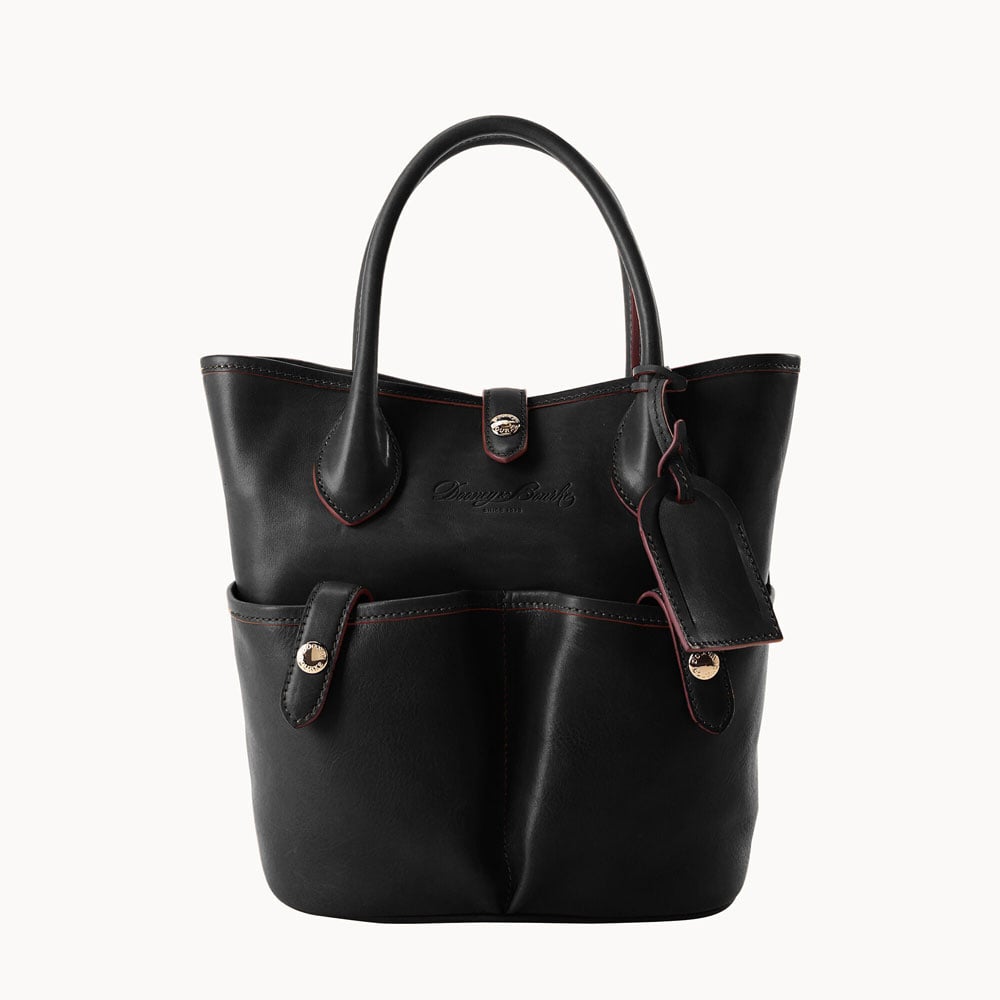 Down-to-Earth
Tauruses are incredibly understanding and down-to-earth. This means that despite their love of the finer things in life, they would be just as happy with a less expensive gift as with a pricier one. Browse our selection of
gifts under $100
to find the perfect, affordable gift for the Taurus in your life. From brightly monogrammed shoppers to subtle crossbodies, there's something here to make any Taurus smile.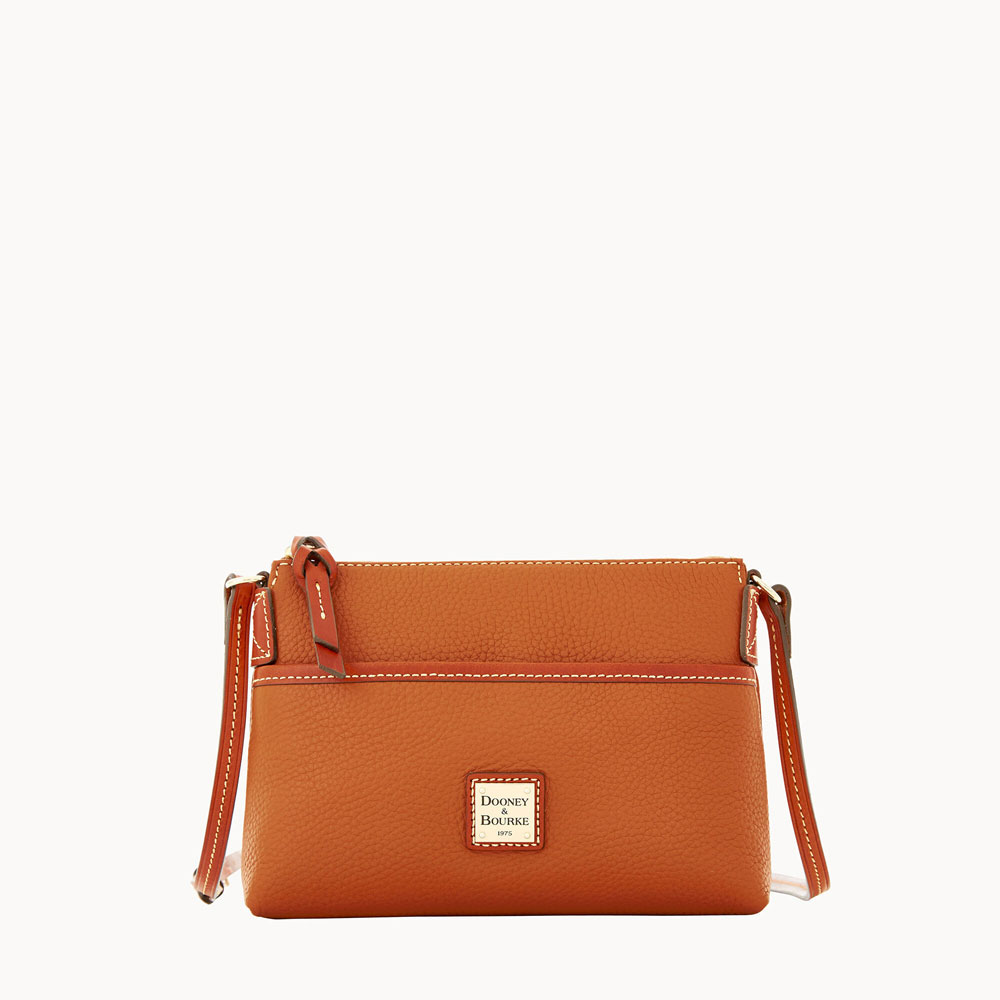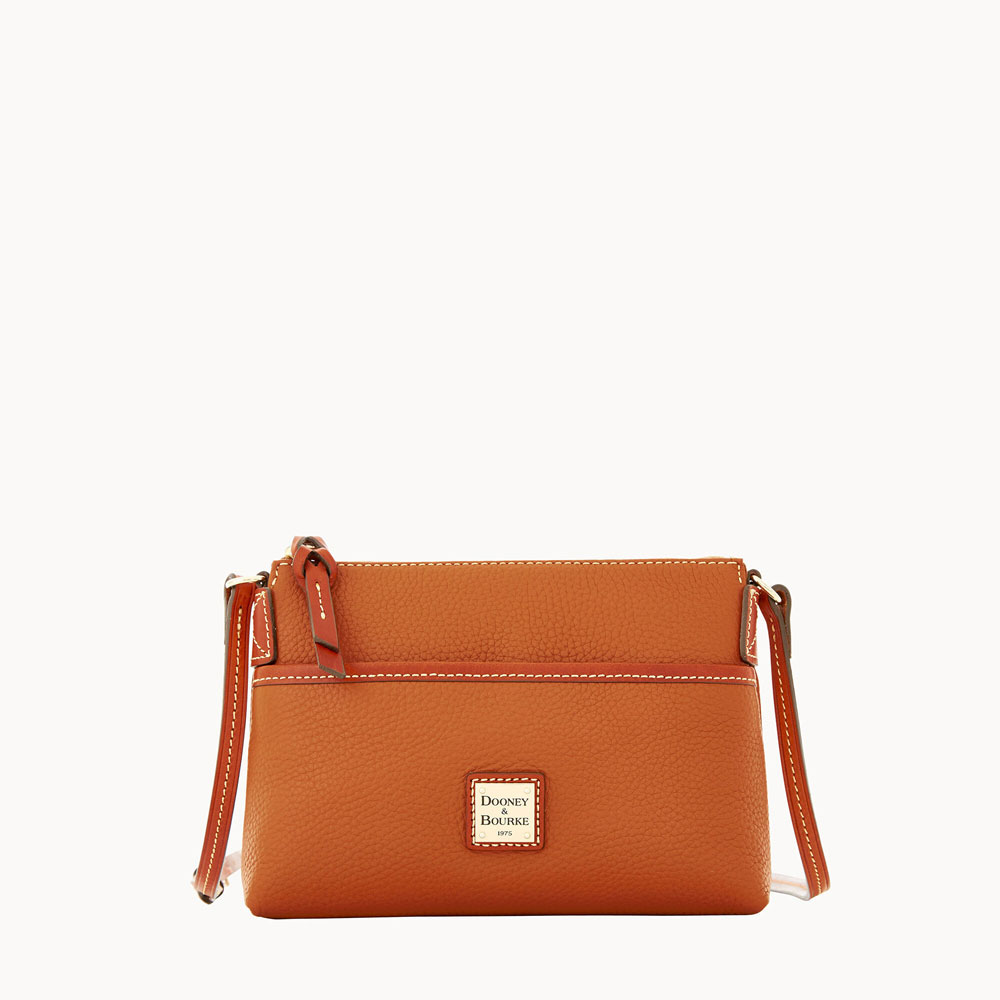 Whether you're a Taurus or not, step into the Taurus mindset to feel romantic, practical, artistic, or luxurious. It might feel like playing dress up at first, but eventually, you'll come to own these powerful and diverse traits—just like a Taurus.