Breaking News: Our clearance section is live!
This is not a drill. As you read this, there are currently dozens of bags on clearance, waiting for some loving fashionista to take them home.
Before you go running to our site to check out all the amazing clearance bags, let us help you narrow down the selection with a few of our very favorites.
One of our absolute favorites is the Pebble Grain Career Tote. Whatever your career, from executive to super-mom, you're sure to shine with this bag on your shoulder. The rich color, the stylish leather accents… we just can't get enough!
When you're heading out to run errands, or running to catch a flight, you can't go wrong with the Gretta Tote. This everyday tote works equally as well as a day-to-day bag as it does a carry-on option for air or train travel. Stay organized with zippered pockets and a keychain clip, and stay ever fashionable with the subtle but elegant mini-monogram print.
Sometimes, great things come in tiny packages. That's how we feel about the Sullivan Coated Cotton Zip Around Wristlet. This cute and compact look is just big enough to hold your ID, credit cards, and one or two small essentials, and small enough that you can float through your day unencumbered by a bulkier bag. The charming striped pattern reminds us of sunny days and trips to the beach, so we just can't wait to cruise around town with it!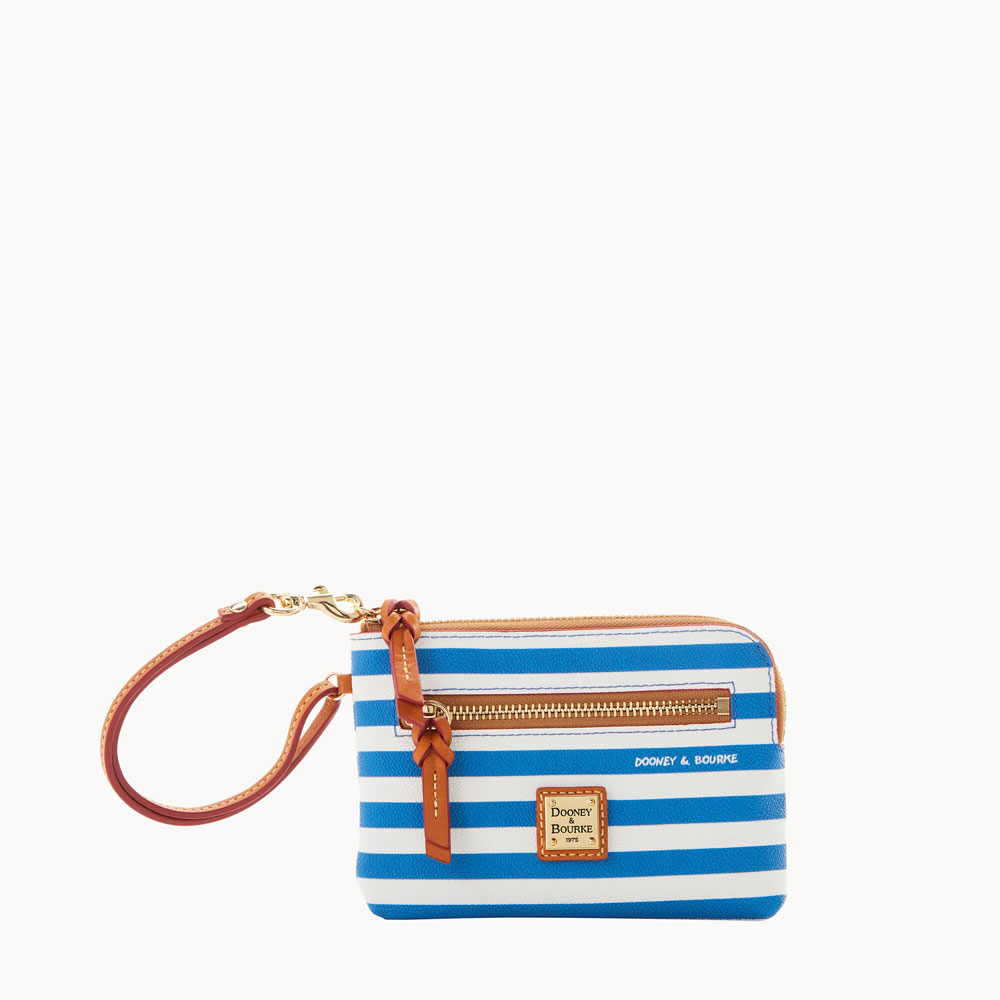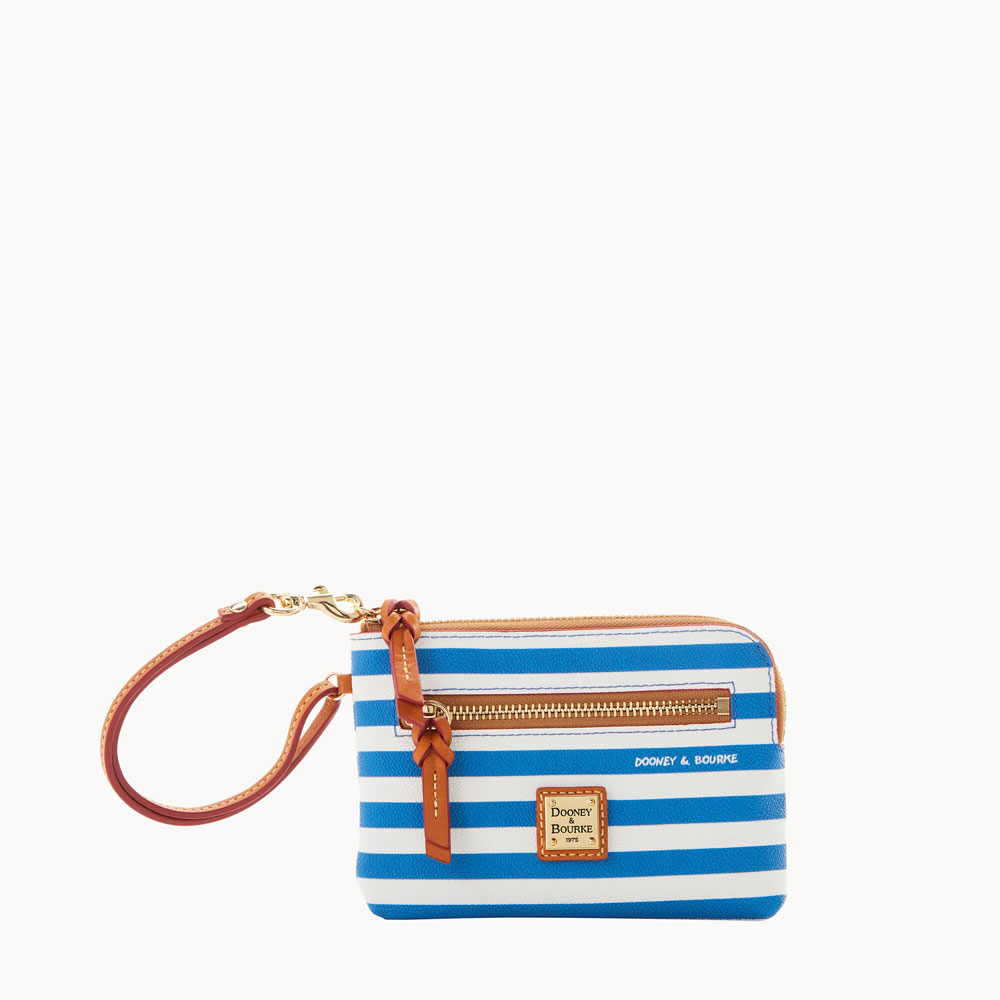 The boxy Monogram Small Flynn blends a modern shape with an iconic print to create a piece that packs a big punch, with a delightfully low price tag. This is an effortless way to keep your essentials organized while proclaiming your Dooney love.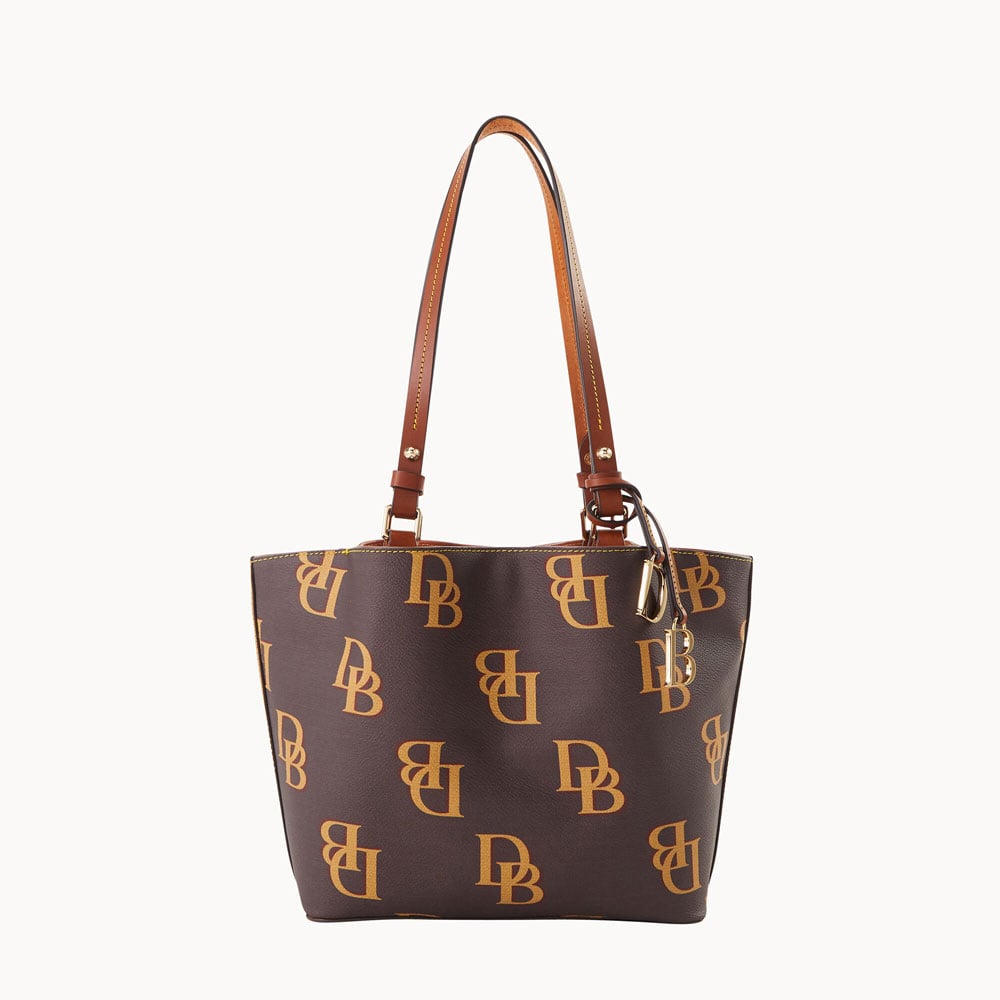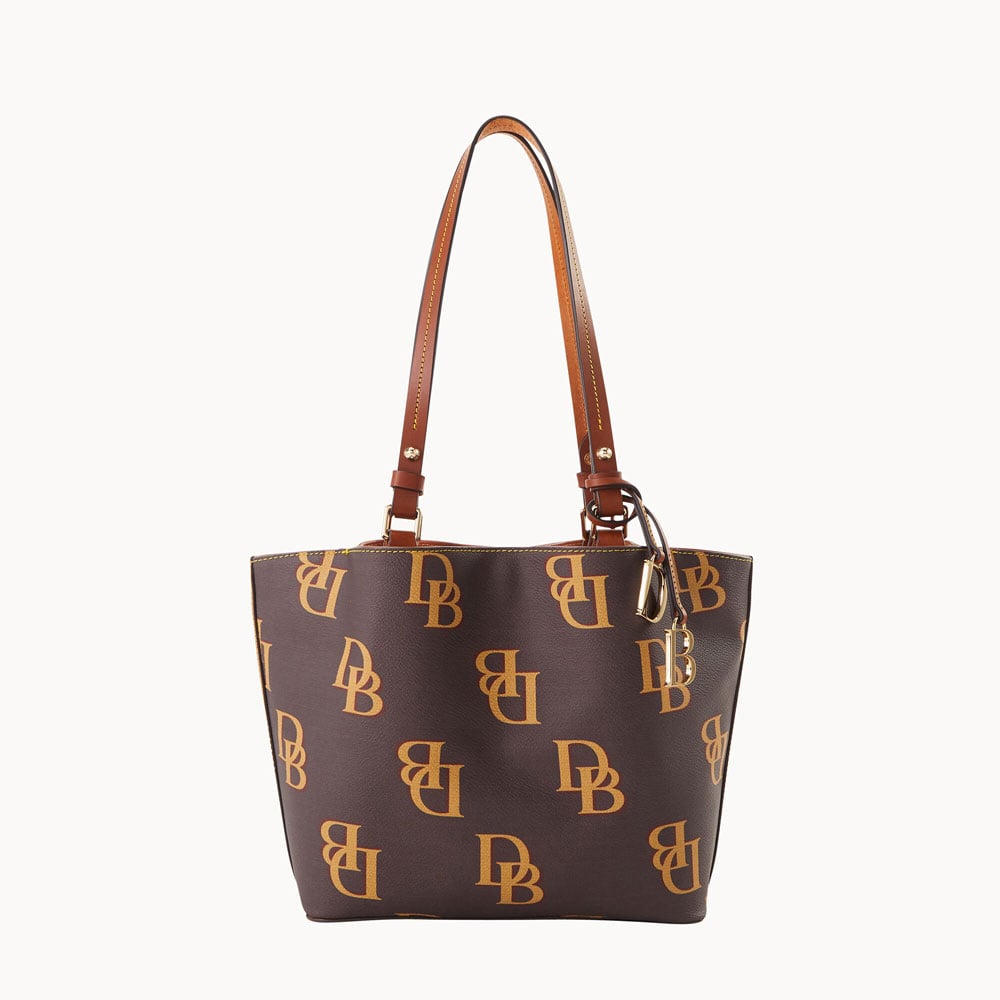 We've always loved the Pebble Grain Small Ridley, and we love it even more now that it's on clearance! This chic everyday bag shines in any color, and the textured leather makes it both eye-catching and durable. Expect to be using this one for seasons to come!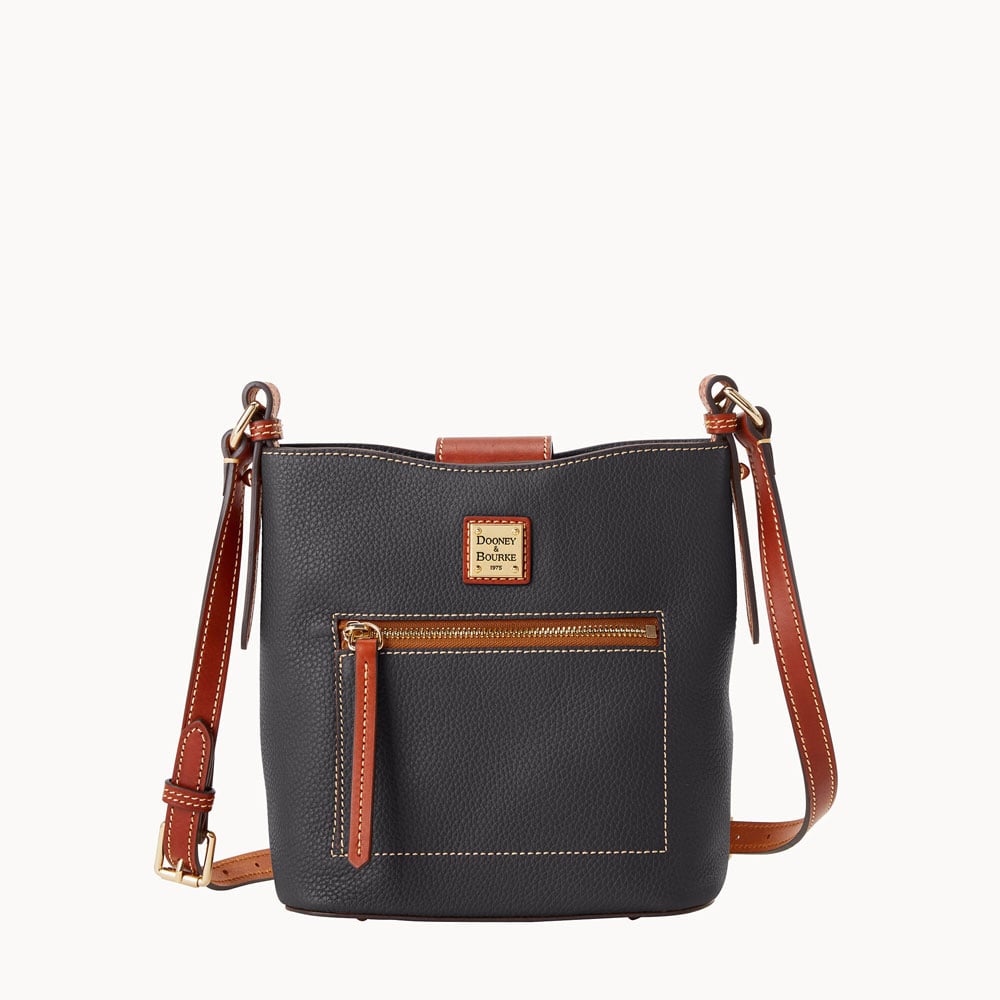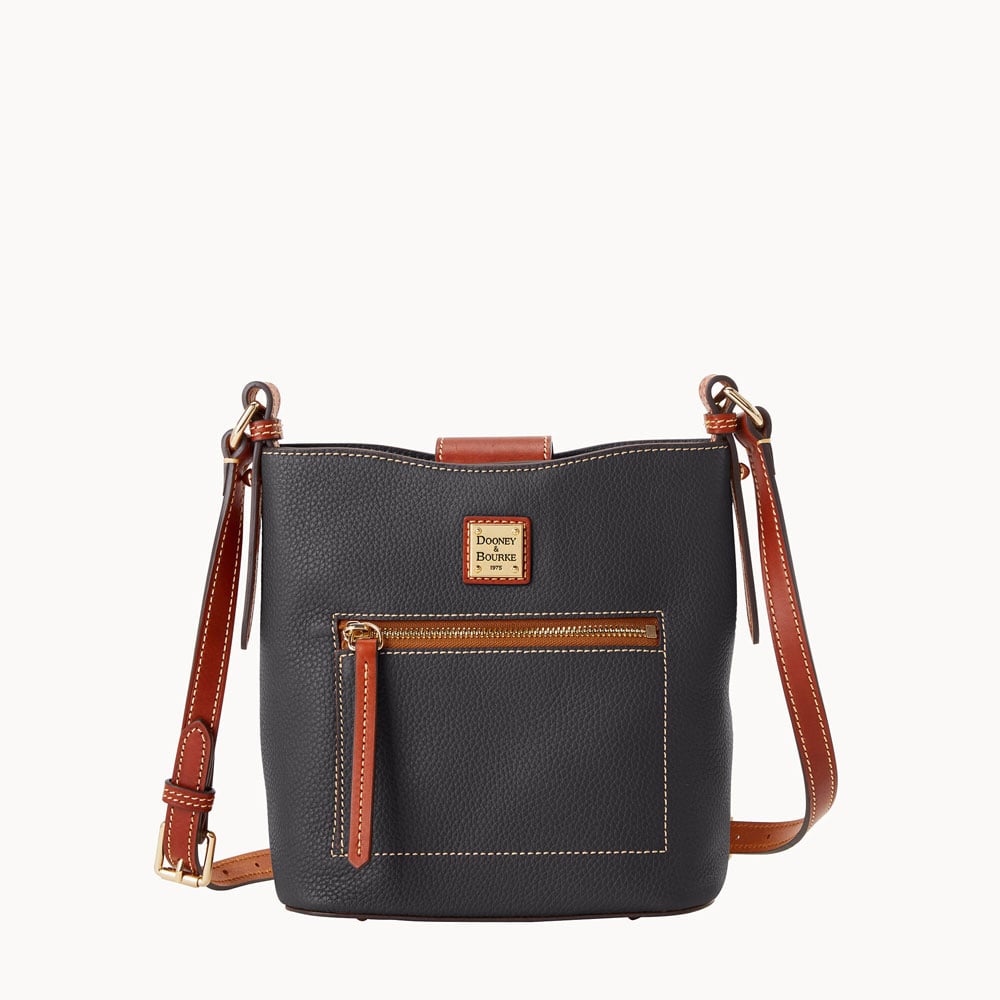 Whether you're treating yourself, or picking up a pick-me-up for someone special, be sure to visit our clearance section for the steals of the century. We know you'll find something you love.