We're excited to introduce you to our bag of the month, the Pebble Grain Small Zip Sac. Perfect for summer, this handbag is part sporty, part chic, and all style. Crafted from European Pebble Grain leather, it has a gorgeous classic texture that can hide signs of everyday wear. This sleek lightweight leather has a buttery feel that is accentuated by gilded jewelry-grade Italian hardware. The contrasting leather accents and iconic monogram D&B charms give it an unmistakable look that will make you smile every time you pull it out.
This petite, slouchy crossbody makes for an ideal day-to-night bag with just the right proportions. It has enough space to fit your day-to-day essentials while maintaining a compact shape and structure that make it appropriate for a variety of settings and adventures.
The Ultimate Fashion Accessory
Available in a variety of colors like
Sky Blue
,
Mustard
, and
French Caramel
the Pebble Grain Small Zip Sac can be styled to blend in to a number of looks and outfits. Pair it with some solid pants, a cheerful top, simple leather slides, and hair pulled back with a colorful scarf for a look that will exude European elegance.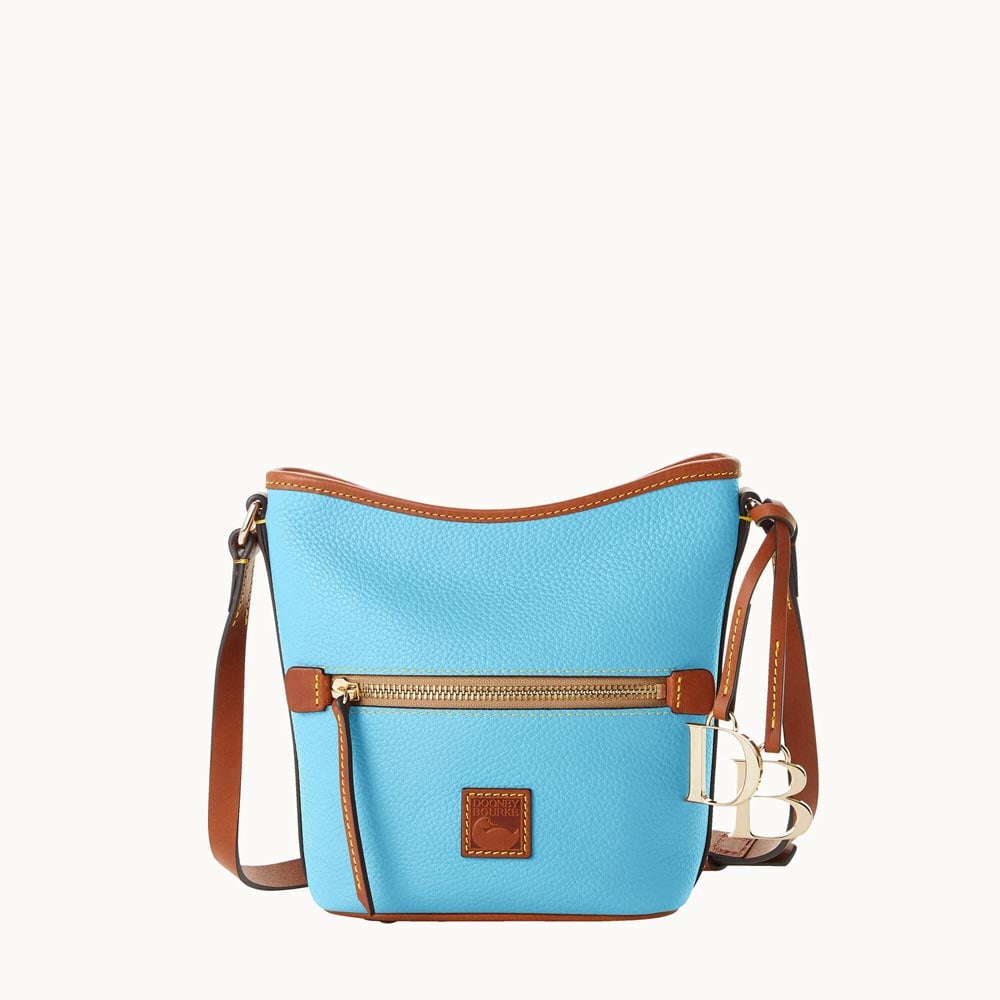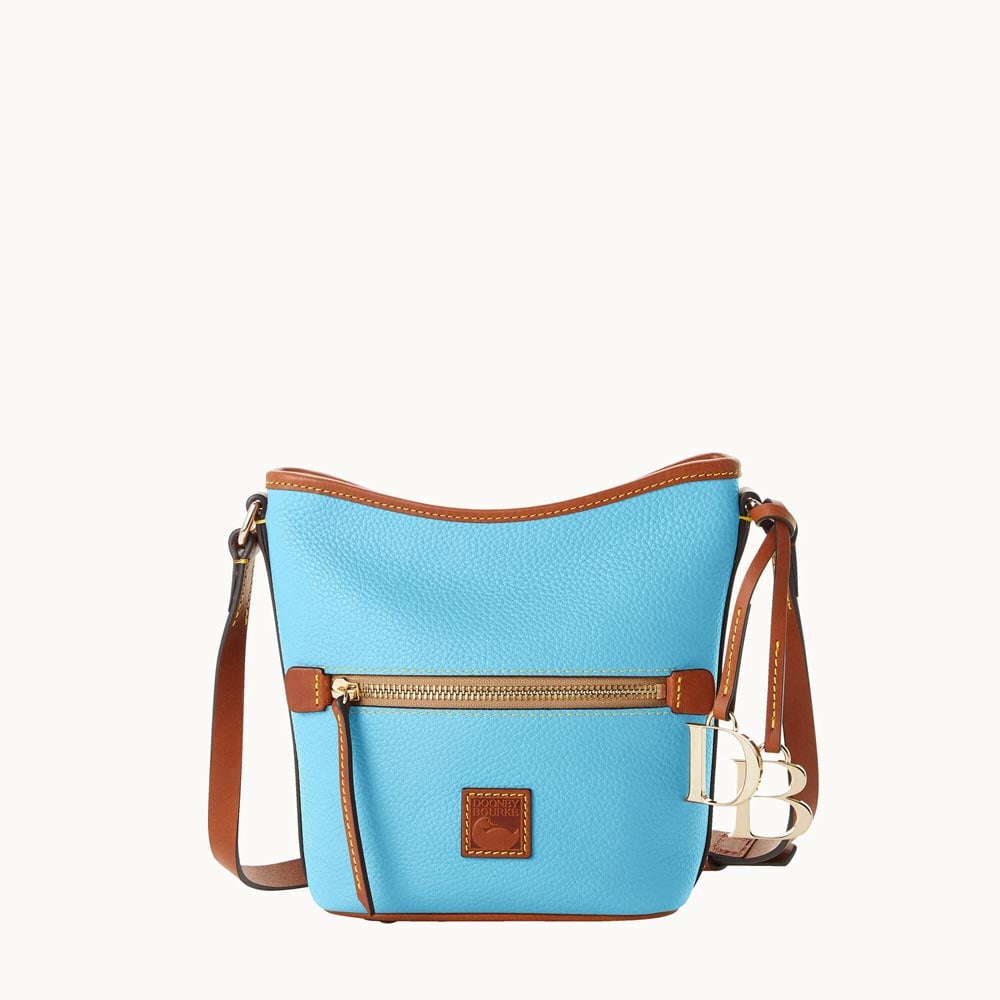 Sunny Elegance vs. Casual Chic
Embrace the sunny hues of summer by pairing the Pebble Grain Small Zip Sac with a casual white sundress and strappy sandals – a radiant reflection of the season. For a subtly chic approach, opt for some light jeans and a crisp white t-shirt to give you that effortlessly stylish look.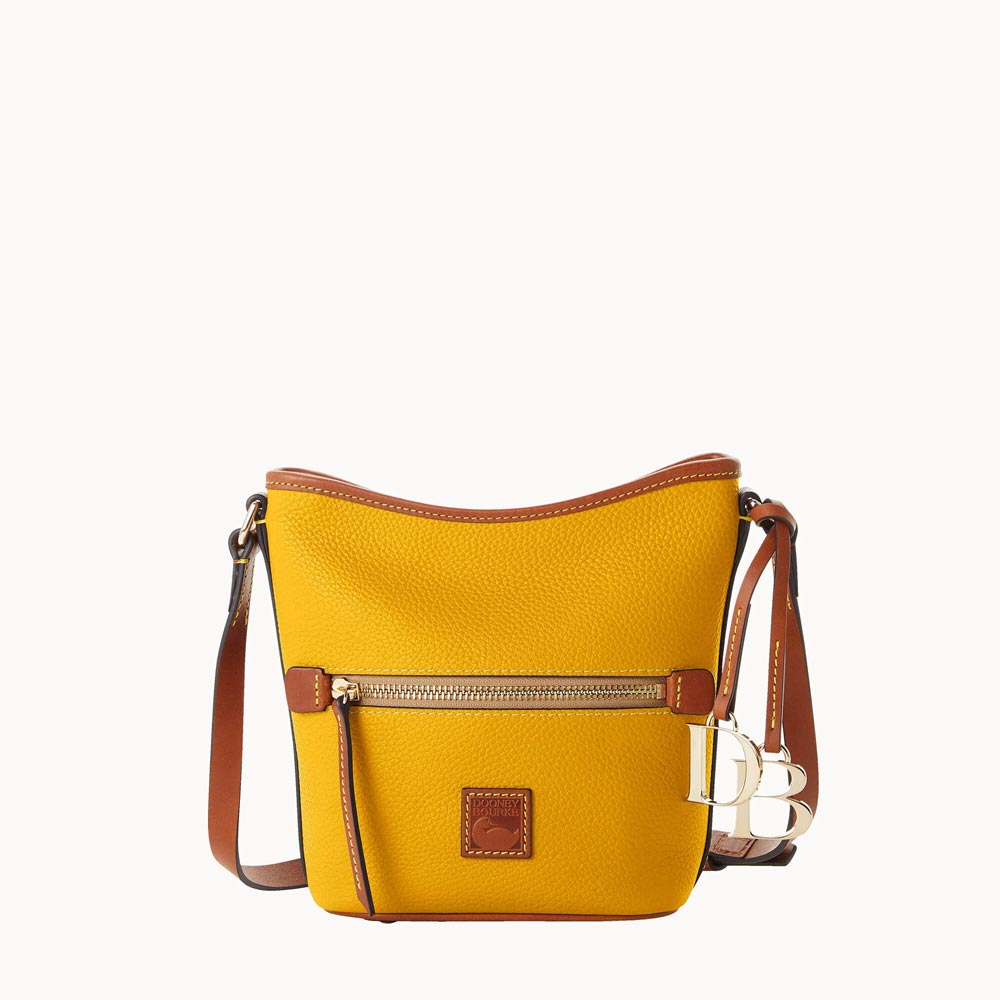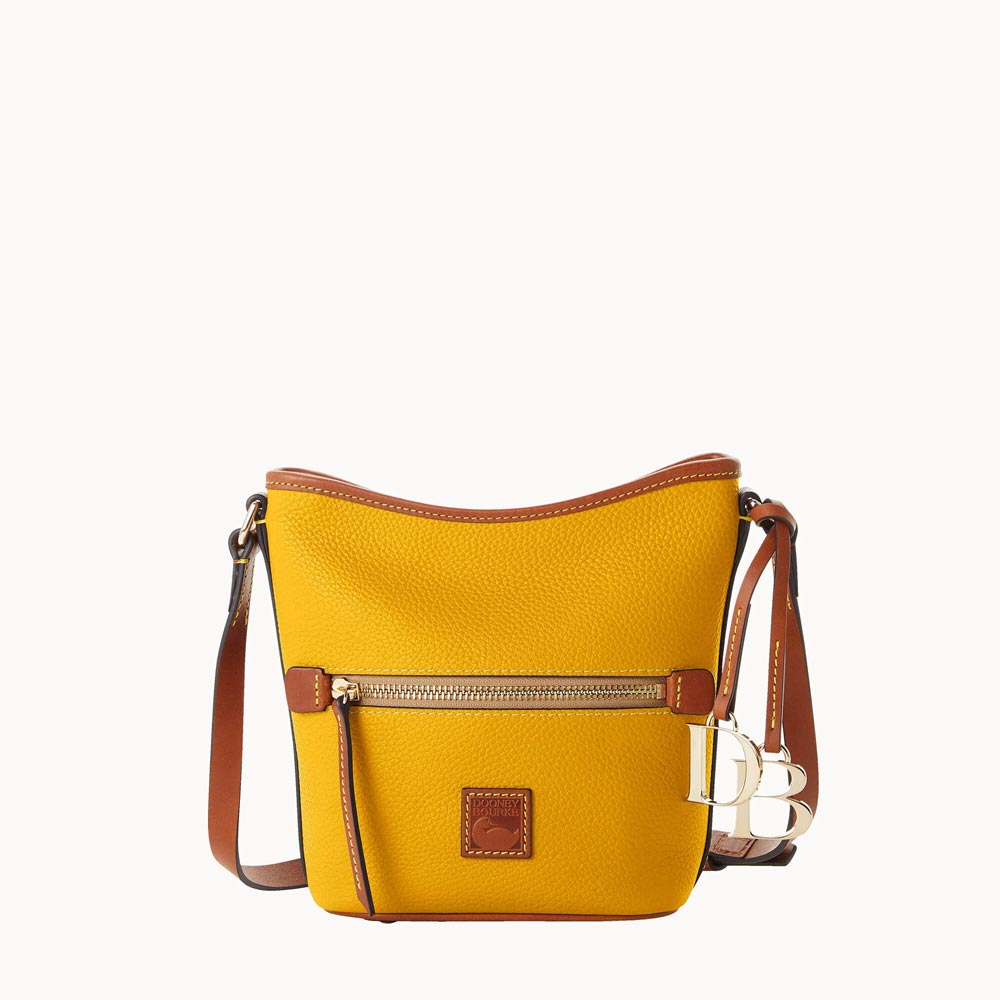 Unlock Endless Style Possibilities
The Pebble Grain Small Zip Sac is your ticket to limitless fashion possibilities. We can't wait to see how you'll incorporate this stunning piece into your unique style. Share your best looks with us @dooneyandbourke on social media, and don't forget to explore our complete collection of Dooney and Bourke handbags. Your perfect summer accessory is just a click away!